Marching on(line)
After marching season was cancelled, Jessica Kaplan continues to showcase her trumpet playing over Instagram
Right when she joined Band in fifth grade, sophomore Jessica Kaplan developed a passion for playing the trumpet. Throughout the years, Kaplan said her skills have tremendously evolved through hard work and practice. Now, she plays for the school marching band as well as a separate professional marching band, and posts her music on Instagram.
Kaplan is part of Pacific Crest Drum and Bugle Corps (PC), which is part of Drum Corps International, a group for professional marching bands. After participating in the audition camp a year ago and being accepted into the band in January 2020, she has fallen in love with the experience. She notes that she had an "amazing time," and learnt important techniques for playing, like manipulating her air to get clean starts to notes and releasing her air correctly, as well as unique marching skills from the instructors during the short period of time she had with them in person.
"This is something I really enjoy doing that I can do for the rest of my life ," Kaplan said. "PC has a great vibe. It's all about family. I went to the first one with my friend, who was in it last year. She got there and was hugging everyone. I just want to be a part of that." 
Due to COVID-19, the season was abruptly cancelled, and meetings were held on Zoom. Unable to perform in ensembles on stage, hang out with friends or march in the school marching band, Kaplan felt "upset." But, with her trumpet by her side, she continues to play music at home. 
"[Playing the trumpet] kept me occupied. It was something to do everyday. I'm very grateful I have music in my life, and that's something I can keep doing," Kaplan said. 
Kaplan posts videos of her playing music on Instagram. The idea to use Instagram for music piqued her interest when her friends were posting their music, but she never actually went through with the idea until she participated in a project with her friends. When she finally made the decision, she founded a separate account (@jkapstrumpet) dedicated to music and tracking her progress over time. 
"I think I'm going to keep this account for a while. I want to see my improvement across the years and get my name out there. It's a place where I can put out fun projects with people," Kaplan said. 
Not only does she post individual projects, but she also collaborates with other other musicians through practices. 
One thing she loves about posting music, she says, is the "positive energy" she receives through the comments.
"A lot of my band friends just hype me up in the comments. It's really nice to be able to bring happiness through music into people's lives," Kaplan said. 
According to Kaplan, she doesn't post regularly, but after finals she plans to get back on track and post more music on her Instagram account. Until then, she is pumped to get back on stage and on the field
"The plan for this year is that we're most likely going to do something. We won't be just all virtual," Kaplan said. "When it's safe to go back, we will actually go and perform, which is something I'm really excited for."
Leave a Comment
About the Contributor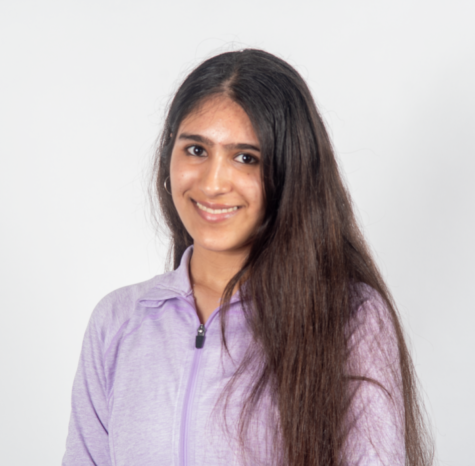 Simra Zargar, Writing Editor
Hi, I'm Simra and this is my third year on staff. I'm a writing editor.