Follow the Leader
Student leaders in mock trial, softball and yearbook find ways to lead programs during pandemic
After the abrupt stop of in-person learning in the 2019-2020 school year, many programs had a difficult time transitioning into the new school year. For the new student leaders who have taken over programs, leading and communicating during this pandemic has proven to be difficult.
For senior Suji Kim, taking over as one of the four editors-in-chief (EICs) of the Pilot, the school yearbook, has posed many challenges. Finding different topics to focus on when not many events are happening forced the yearbook staff to get creative. 
"We're really struggling with finding topics to include, but we think that it's more important than ever to be able to capture students' stories that reflect this year so people can have the book as a memory," Kim said. "We've been putting the focus on a lot of recreational activities, Zoom-related content such as exploring some students' workspaces and student relationships with the faculty that are very different this year."
At the beginning of the school year, photographers could go out and take pictures of events and sports practices going on. However, due to the new stricter COVID-19 restrictions, getting pictures for the yearbook is more difficult as photographers can no longer personally go take them.
"One of the toughest parts is getting pictures because a really big part of the yearbook is the graphics," Kim said. "Before it was okay as our photographers would socially distance and photograph events, but nowadays it has been really difficult since we can't go to places to take pictures. As a result, we've had to direct people on how to take pictures of themselves through Zoom and get the best lighting and angle possible, which is really difficult." 
Normally in Mock Trial, club members practice testifying and arguing either the defense or prosecution side of the case, and at the end of the season, compete against other schools in a real L.A. County courthouse. Now, however, one of their co-presidents, senior Meena Kabbani, has experienced difficulties in organizing her club online. Due to the many members never having met before, it was difficult for them to "connect with each other" online.
"We are definitely missing the overall connection between everyone since we can't bond the ways we used to," Kabbani said. "Online, students tend to avoid talking to each other or participating in general. Team bonding is already awkward in person, but it's worse when only one person is talking on a Zoom call. With challenges such as these, strong communication skills are extremely important."
To get people to form a connection within the club, Mock Trial uses a group chat to communicate and learn from each other. This has worked better than Zoom, according to Kabbani, as it helps ease the discomfort.
"We had our Zoom and Google Classroom, but the group chat we made really helped a lot. We all had each other's numbers so if we needed to contact each other, it was right there," Kabbani said. "Texting was seen as an easier form of communication because you can reach out or reply to someone at any time. It is also a less formal way of communication, which makes everyone feel more comfortable."
Softball team captain Carly Koltko, senior, has also resorted to using online resources to try to communicate with her team. Earlier in the year, Koltko's teammates could meet in-person. But, like the yearbook staff, they are restricted by new COVID-19 guidelines, and Kolko has struggled connecting with everyone.
"I try to reach out [to the team] as often as I can. With not being able to be in-person, it's been a little difficult. I usually text some of my teammates and host Google Meets to say hi to everyone," Koltko said. "It's been a little hard getting to know the new girls without being able to interact with them in person. In a normal season, we would be on the field everyday for two hours getting to practice with everyone, and I really miss that aspect about high school softball. But luckily, when we were in person last month, I really got to enjoy getting to meet and play with all of the freshmen."
This is Koltko's first year as team captain, and although she has been recognized for her previous leadership roles on the team, Koltko feels the pressures of being a leader.
"As captain, I strive to lead as an example for my teammates and be a role model for the younger athletes. All the girls know that they can come to me for anything, but now that we're in remote learning, it's different than being on the field everyday at practice," Koltko said. "Sometimes I feel the pressure of always having to be perfect at all times when in fact nobody is. Being a captain is so much more than being one of the best on the field. It's more about being a true leader and always putting the team first."
Koltko is "thoroughly enjoying" her leadership role on the team and even without having in-person practices, she remains "optimistic" about the softball season starting this spring. 
Unlike softball, Mock Trial can be done online and the club has managed to go to a few competitions, all of which were held on Zoom. Despite the difficulties with team bonding and adapting to the online setting, the team has been very successful, according to Kabbani.
"There are some advantages since I think going up, questioning witnesses and giving statements was a lot less stressful online. It was less nerve-wracking than doing it in front of people," Kabbani said. "Not having to worry about body language or making eye contact with a crowd takes off plenty of pressure on those presenting. It even helped us reach the Semifinals and produce a winning team!"
Like Kabbani, Kim has also found some advantages to learning online. This year's yearbook staff has many new writers, and online learning has allowed the EICs to take time to instruct the whole staff.
"Having four EICs helps a lot because we can break off into groups through Zoom. We each have a specific focus that we like to take care of and it really does help because we're able to cover all the bases and teach everyone a variety of skills," Kim said.
This year's yearbook staff is also smaller than usual. As a result, new writers had to learn quickly and take on many roles in the staff. To help the new writers, the EICs arranged a Zoom camp which replaced a normally in-person instructional period to teach everyone how to design.
"Since there are so many new people, we spent more time teaching them the basics, and not just the writers, but editors and photographers who have taken on multiple roles in creating the yearbook. A lot of the new staff are actually editors this year because we have such a small staff," Kim said."We're trying to teach everyone the basics of design because it's confusing and it can be frustrating as they have to do a lot but everyone is doing really well. It's a bit difficult because all of us EICs didn't get much training, but luckily we all had editing jobs last year and keep in touch with last year's EICs so we have managed to organize the new program." 
Even with all of the challenges that they face, student leaders like Kim, Koltko and Kabbani remain optimistic and resourceful to make sure that their programs can continue to thrive.
"Many of the fun parts of school have been taken away, but we're trying to make this year the best it can be," Kim said. "It's an unfortunate one for a lot of us, but this school year is one for the books and we're working really hard to get everything done well." 
Leave a Comment
About the Contributors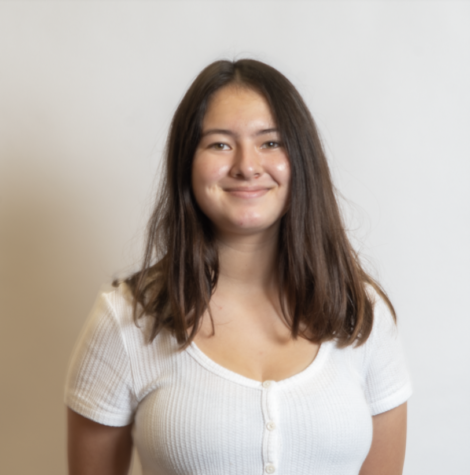 Sara Miyake-Singer, News Editor
I hope to be successful enough so that one day future AP Lang students will have to analyze whatever I say.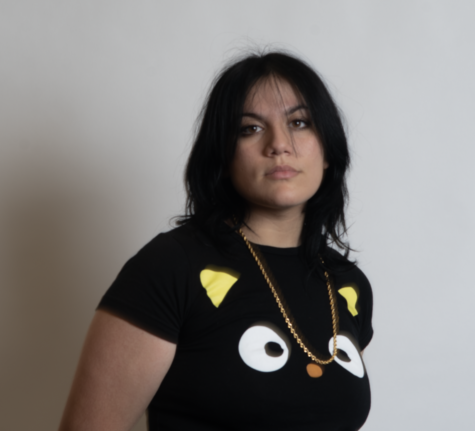 Hadeel Azzam, Staff Writer
Hello, My name is Hadeel and I'm a staff writer. I love to read, skateboard, or rollerblade. I also stole from Gordon Ramsey.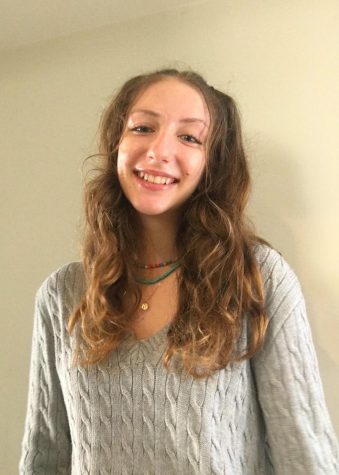 Nikki Reid, Staff writer
I am a freshman at Redondo Union who could be referred to as a teammate, classmate, and athlete. I have played softball since I was 5 and am hopefully continuing my passion through high school and college....