Enlightened thinking, enlightened screens
Sklarenko's AP European History class holds virtual salon
Today, coffeehouse culture and discussions over politics are prevalent in daily life, but this actually originated in 18th century Europe during the Enlightenment. The week before first semester finals, AP European History teacher Nicholas Sklarenko hosted philosophical discussions over zoom. Students played the roles of Enlightenment thinkers and scientists to imitate 18th century salons—places for intellectual discourse.
For the project, students chose an Enlightenment philosopher and played their characters by researching their beliefs and accomplishments. Then, they converse and display their beliefs with the other philosophers.
 "This is the first time that I've done this salon in a few years, but I knew it would fit well with the virtual setting," Sklarenko said. "I felt like the dynamic and flow of the discussions would be smoother."
For another part of the project, students create a video or audio presentation that involves them acting as their Enlightenment thinker to further demonstrate their knowledge of that era.
"Sometimes, in the past, I didn't really get a sense that I knew that everyone was familiar with their chosen philosopher, so having students do that part of the project on their own helped to demonstrate your understanding of these people," Sklarenko said.
One aspect of the virtual salon that cannot be replicated in person is the ability for students to converse or comment in the chat. 
"The chat actually brings up a new and unique dynamic," Sklarenko said. "It's like this extra layer that goes into the salon that you don't usually get in the in-person experience."
The chat option also benefits the students that have trouble with public speaking, as well as students that try to speak but are interrupted by others before they are able to. 
"Even though I encouraged my students to speak up, the extra avenue for students to voice their opinions during discussions definitely helps me get an understanding of how well the student understands the topics," Sklarenko said.
During the constant studying and learning in AP European History, the project was a change of pace for the course and acted as an "enjoyable" review activity before finals. 
"From what I can tell from the video presentations, the students had a lot of fun doing this project," Sklarenko said. "The virtual salon gives me a chance to give my students a creative opportunity to express their knowledge of the Enlightenment in a fun and different way."
Leave a Comment
About the Contributor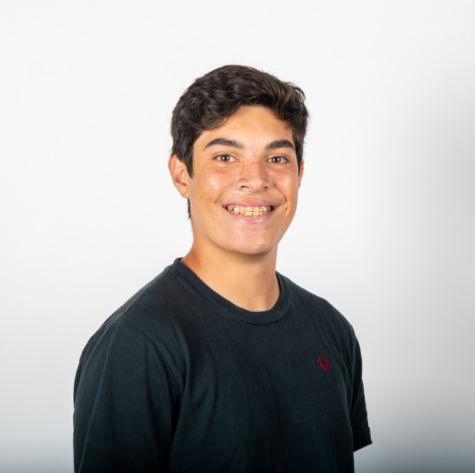 Ty Soria, Sports Editor
So excited to be in my 4th year in High Tide and second year sports editor. I play football and throw shot put and discus for the school and play lots of other sports as well. Come to the sports debate...