The Return of In-Person Learning
RBUSD Board of Education decides to resume in-person learning for TK-2nd Grade
As some RBUSD parents beg for a return to in-person learning and others appear vehemently against it, the RBUSD Board of Education offered a viable solution: the option of in-person, hybrid instruction will be offered for grades TK-2 starting Feb.1.
This return of in-person instruction was postponed from the previous return dates of Jan. 4 for TK-K and Jan. 11 for grades 1-2 to provide a quarantine period following the holidays. Despite COVID-19 cases continuing to rise in LA County, Superintendent Dr. Steven Keller recognizes that the reopening process is not dictated by him; rather, RBUSD follows the guidelines of the LA County Department of Public Health. 
"[The LA County Department of Public Health] came and did a site visit, like in a restaurant," Keller said. "I wanted to put an A in front of all of our school sites because we passed their checks with flying colors. We had perfect scores on every visit. They had to verify that all of their protocols and safety procedures are in place." 
After receiving approval from LA County, RBUSD will soon allow transitional kindergarten through second grade students to attend school in-person in cohorts, or groups, of 12 students, for only two to three days per week. All students are required to wear masks and keep six feet apart, as teachers routinely wipe down desks and make use of new MERV 13 filters installed in all classrooms. 
However, for parents who feel uncomfortable sending their students to school in spite of these safety measures, students can also choose to continue online learning. 
"As superintendent, you have parents that say, 'Heck no, I don't want to come back any time soon.' I respect that. And then I have, 'Steven, would you open the door and let my kid in?'" Keller said. "This [hybrid] will meet the needs of both populations. We're letting parents decide." 
Teachers returning to school have options as well, as those with medical conditions can apply to teach only online school. Teachers who "just don't want to come back because they don't feel comfortable" can choose to take a leave of absence instead. But all teachers, regardless of teaching online or through hybrid, have had new obstacles to face during the pandemic, according to Keller.
"We didn't get into this business to teach kids virtually. [RBUSD] had a lot of things going for us, meaning that all kids had a device, but we never prepared teachers for this day," Keller said. "I think we did the transition [to online] as well as anybody, it just wasn't well enough." 
Overall, Keller characterized teachers' attitudes toward returning to school as a "mixed bag." Sarah Robinson, Vice President of the teacher's union in Redondo Beach, the Redondo Beach Teachers Association (RBTA), feels these same mixed feelings, describing the decision of when to return as "calculating risks."
"I think we all know, especially for those young students between kindergarten and second grade, how important it is to get them back into the classroom. But on the other side, we have safety concerns for our members who may have pre-existing conditions or who may have fragile members at home," Robinson said. "It's something we take very seriously, and I know the district does too. It's not about a right and wrong decision. It's about weighing the options to figure out which way to go."
According to Robinson, "not everyone shares the same opinions" within RBTA, but in general, "members [of RBTA] are expressing more caution and wanted a delay in a stronger way than the school board did." In an emergency meeting during winter break during which RBTA members and RBUSD discussed concerns over rising cases, RBUSD did end up moving the return date to in-person learning from Jan. 4 to Jan. 19 (now Feb. 1 as of Jan.13), but now the LA County Department of Public Health is advising districts to wait until Feb. 1.
"I think at this point, if the advice we're getting from the LA County Department of Public Health is that we should wait until Feb. 1, then that's what we should do, even if it means changing our plans yet again," Robinson said.
Since March 2020, RBUSD teachers have had to contend with change after change in re-opening plans, but both RBTA and the district are "committed to safety" and "just want to be sure [they're] not taking any unnecessary risks," according to Robinson.
"It has been hard especially for our teachers in TK–2, where they've been getting ready to return and then they stop over and over again," Robinson said. "We're also asking teachers to do something that has never been attempted before in public education because when we go to that hybrid model, if we get there, we're asking kindergarten, first grade and second teachers to teach students at home, online and in person at the same time."
Robinson emphasized that "it's good to remember that teachers are regular people too," something many may forget amidst this pandemic. While they love their jobs, they have lives beyond education that may include at-risk family members or other personal worries and difficulties.
"What our members want to be sure is clear is that just because you're a teacher and you're dedicated to your students and you're dedicated to education, it doesn't mean you're also willing to put your life at risk," Robinson said.
In the conversation around returning to in-person learning, RBTA holds some concerns. One concern is that because not all RBUSD teachers live in Redondo Beach, teachers that may live in areas without hospital availability may not be able to access healthcare resources if they get sick. Another concern is the potential for an outbreak, because once a site reaches three active COVID-19 cases, that whole site is shut down. If kindergarten students are brought back on campus and an outbreak occurs, then having to switch back online could prove even more difficult and confusing than where they started, according to Robinson.
"I think in general I would say that we [RBTA] do feel like the district is listening to us and our concerns. We're in such an unprecedented time that there's not an obvious choice of what to do, and it's kind of like we're all kind of making it up as we go," Robinson said.
Beach Cities Health District is partnering with RBUSD and other districts in the area such as Manhattan Beach Unified School District (MBUSD) to begin the vaccine process, with a goal of vaccines becoming available to educators around late February to early March, according to Robinson. 
"I know people are hesitant because it is something new, so people will have to make decisions that are right for them, but in terms of RBTA leadership we're 100 percent supportive of our members getting the vaccine. For both RBTA President Monica Joyce and myself, as soon as they tell us it's ready to go, we'll be first in line."
First grade teacher Jennifer Bell has been a co-teachers-union representative at Tulita Elementary School for over a year and is "extremely grateful and appreciative" for the RBUSD administration's "forthcomingness" and "transparency," specifically from Dr. Keller. 
Although Bell is "cautiously optimistic" regarding the impending return to in-person teaching, she maintains some reservations regarding the process as a whole.
"Of course I am very excited to teach in person and see my first-graders, who are the kids that don't know how to read or count," Bell said. "I am just really worried about what could happen if we're not careful."
More important than anything is to ensure that teachers, students and the school board are being responsible and safe, according to Bell. 
  "I hope that the school board will pay attention to what's happening in our community and hospitals before they make their final decision about when to come back," Bell said. "I want us to be responsible and know that our infection rates are going down [before returning] in order to make the entire situation safe for myself, my colleagues and my students." 
Although the Board of Education and RBTA don't always agree, as the union has expressed more reluctancy for RBUSD's return to in-person hybrid learning, Keller believes that both parties ultimately want what is best for the students they serve. 
"Our unions here absolutely support their membership. However, they also support the district, and they want to do right by kids and the district, and I think the two can be simultaneous," Keller said. "I just don't want kids to get lost in all this. We have to continue to do what is best for them, not politicize, and try to make it work for all of our kids. That's the one thing we can control." 
Leave a Comment
About the Contributors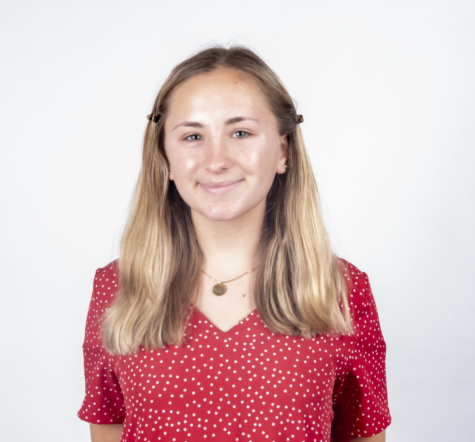 Katarina (Haven) Beches, Editor In Chief
Time is valuable. Don't waste it reading my bio. Read my porn story instead (click print edition, sex issue, center spread).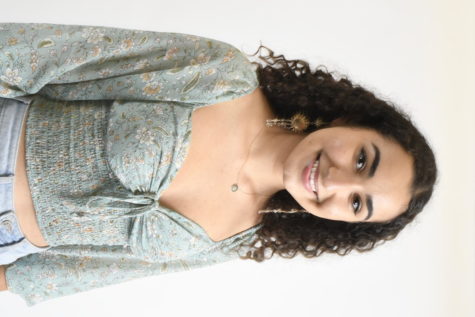 Nadia Bidarian, Editor-in-Chief
Writer, baker, candlestick maker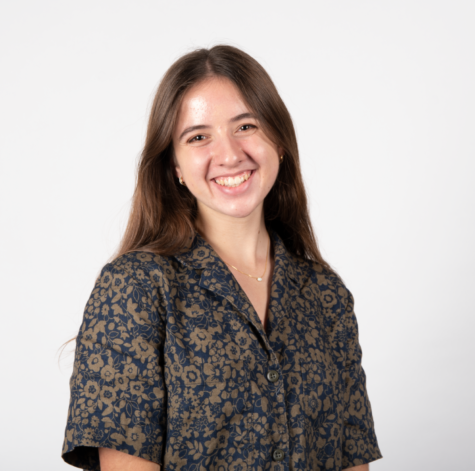 Elise Haulund, Editor In Chief
My initials may be eh, but my stories sure aren't! I'll love you forever if you peel me a tangerine.