Starbucks sponsors ASB drinks
With flavors like Seahawk Sunset and Sammy's Frappuccino, Iwai hopes to connect the RUHS community through a popular after-school destination
After a normal in-person school day, you could catch students walking straight to the Starbucks on PCH. Since students are not physically together in school right now, junior Alisa Iwai, an ASB member, created two Starbucks drinks in order to help bring unity to the RUHS community. The drinks were made available on Jan. 8. 
"Our outreach goal is to help connect the Redondo community in these strange times. We want the drinks to be available for as long as possible. So, as long as people keep ordering and like it, I am sure we can keep it going," Iwai said.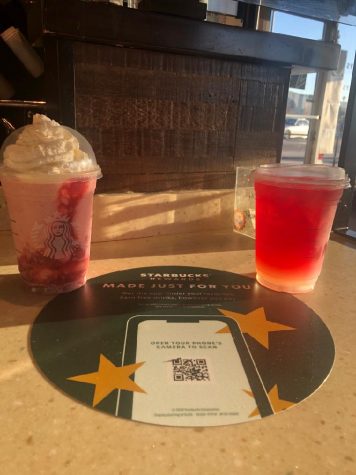 The two drinks are the Seahawk Sunset and Sammy's Frappuccino. The Seahawk Sunset is an unshaken passion tango tea lemonade with raspberry syrup. Sammy's Frappuccino is a strawberry and cream frappuccino with strawberry inclusions and topped with strawberry puree. 
"I went to Starbucks and talked to the manager about the idea. We reviewed creative names for the drinks and different flavors. The drinks were available late last year, but now we are bringing them back for the new year," Iwai said. 
Sammy's frappuccino costs $5.65 for a grande size, while the Seahawk Sunset costs $3.65. Iwai hopes students can appreciate the fact that they were able to create something at the Starbucks that RUHS students were so used to going to.
"Whether students went after school with friends or before sporting events, Starbucks played a role in our school culture. I think it's special that these drinks are available specifically at the Starbucks that so many students took pride in going to when school was in session," Iwai said. 
Leave a Comment
About the Contributors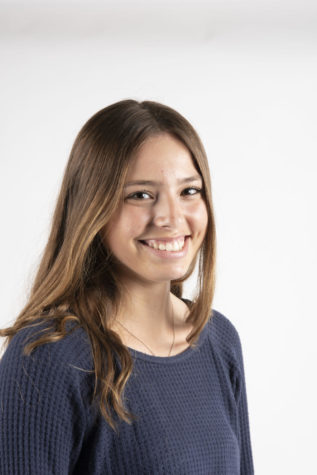 Jess Alvear, Sports Editor
Heyyy! My name is Jess Alvear and this is my third year on staff and my first year as a sports editor! In my free time, you can catch me playing softball and watching The Bachelor. I am so excited to continue...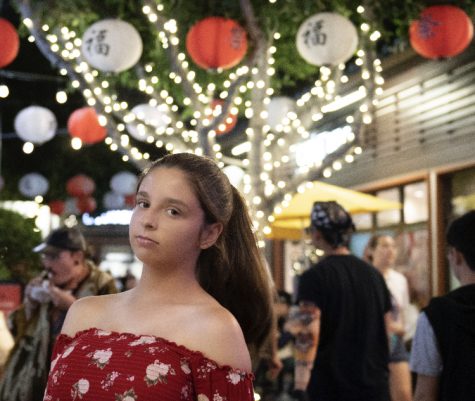 Kayla Garcia, Photographer
Kayla is a junior who has been a photographer for three years at Redondo Union, and this is her second year on the High Tide staff. Kayla enjoys making videos and taking photos for the High Tide, and in...