RUHS Teacher contracts COVID-19 over the summer, despite precautions
"No one wanted to see me. No one wanted to touch me."

During the summer of the pandemic, an RUHS teacher found the virus hitting close to home when he suddenly tested positive for COVID-19. He suspected that he got it from a simple touch to a door knob or handle. 
"I went, one day, to Del Amo mall and I got a drink from the food court, and I touched the door. That's the only thing I can think of on why I think I got it," the RUHS teacher said. 
Everything seemed "normal" that week, until he woke up one morning to what felt like the regular flu. 
"I woke up at 6 a.m. the next day, I had a fever, and I was very achy; it just felt like a cold for the most part. My joints ached so bad, so just walking around hurt. It was the weirdest thing," the RUHS teacher said. 
That afternoon, he went for a test and it came back to be positive for COVID-19. By the time he got the results, his symptoms had passed. 
"It felt like an inconvenience to me. I was safe, I wore a mask, sanitized and I still ended up getting it. I had to spend the next eight days at home and it sucked," the RUHS teacher said. 
During his eight days behind doors, friends would make sure to drop by, but not in their regular way. It felt weird having to speak with a glass in between them. 
"I had friends drop food off for me at my doorstep. It was weird, they would stand outside and I would talk to them from a few feet away," the RUHS teacher said. 
But eight days could not have been any faster. He felt "isolated" from family members and friends. 
"It felt really weird. No one wanted to see me. No one wanted to touch me. It was pretty awful," the RUHS teacher said. 
Although COVID-19 had come and gone for him in no time, it was still a "surreal" experience that he went through and he realized that this virus was no joke. He learned that anyone can get it, no matter who they are. 
"I've learned that it's unpredictable and random and it affects your life," the RUHS teacher said. "No one is immune." 
*Source referred to as RUHS teacher for anonymity 
Leave a Comment
About the Contributor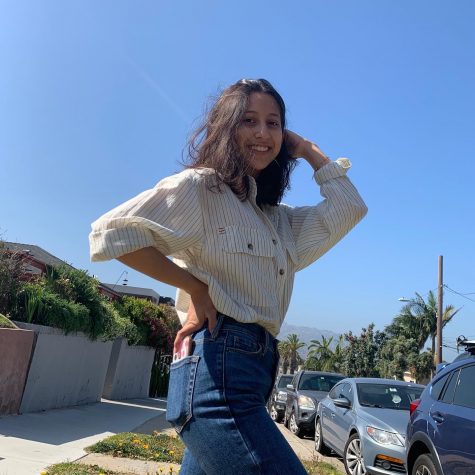 Sofia Gamboa, Staff Writer





My name is Sofia Gamboa and I have been part of the High Tide newspaper since 2017. Writing is my passion and I write for sports and features!