Head in the Game
New athletic director Boardwine is a world champion athlete and coach
For Joe Boardwine, everything started with an initiative: Go play. 
Boardwine joined the administration at RUHS as the new athletics director. While he may be relatively new to the South Bay (he moved to California in 2018), Boardwine has years of teaching and coaching experience. A graduate of Kent State University and originally from Cleveland, he has always been an educator: He taught AP Economics and coached multiple sports teams simultaneously while he was in Ohio. Boardwine also served as an Ohio representative for the National High School Coaches Association and was the head wrestling coach for Campbell University.
Boardwine's love of sports began at an early age, largely influenced by the "backyard sports culture" he was involved in during his youth. 
"Of course, these were the pre-phone days," Boardwine said. "We would get together and play a full baseball season in the backyard, with full goals and standings, fighting—kids would get banned, and then they'd be back—all kinds of fun stuff. It was part of life right from the beginning." 
Beyond high school and college—both stages of his life in which he was a student athlete— Boardwine realized that sports were "a very unique way to help people grow personally." He wanted to provide student athletes that opportunity to develop, so he has shaped his career around mentoring them. His coaching philosophy has remained constant throughout his career: personal growth is paramount. 
"There's never a time when I only think about athletics. I always think about athletics as it relates to personal growth and learning," Boardwine said. "Personally meaning athletically, academically, spiritually, interpersonally."
 For him, it's about providing students a space to grow and reach their highest potential. 
"I really believe it's about what type of approach you take. I think if you're going to be in anything, it's worth it to try and be your very best. Being your very best is how you learn the most," Boardwine said. 
At RUHS, he hopes to be in a position to "directly impact kids."
"My hope is that I can help create an environment where coaches can have the best possible impact, and help each student athlete grow as much as they can possibly grow," Boardwine said. 
As with everything, the COVID-19 pandemic has altered those plans. With so many sport seasons cancelled, Broadwine's focus of work has completely shifted.
"Instead of being prepping for games and events, CIF and [other competitions], there's a whole slew of things that you're not doing," Boardwine said. "A lot of your day-to-day 'pop up work'—things that just show up on your clipboard that have to be addressed right now—have nothing to do with the things they might have before."
Pop up work "before" was game-related: a playing time issue, a player getting kicked out of a match, an upset parent. Now everything is "completely related to the pandemic."
While COVID-19 has altered Boardwine's plans, he is "really excited" about his future at RUHS. 
"The impact and the power of athletics [is that they] help you grow as a person. I look at all education as a form of personal growth," Boardwine said.  "It's about growing as a person. You grow different parts of your body, different parts of your mind, different parts of your spirit, but they're all connected."
Leave a Comment
About the Contributor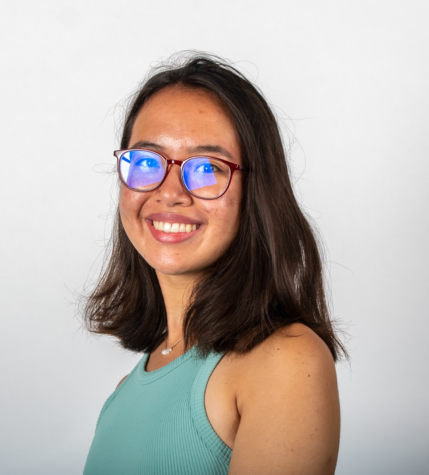 Lucy Davis, Online Editor
Junior. Lawyer, delegate, player of golf, writer. Will check in with you every Tuesday. I like to think that my stories are as good as my grilled cheese sandwiches, and I've heard positive things about...