Dancing through quarantine
Alisha Kumar continues to practice dancing on a competitive level despite restrictions
The stage is silent. The judges are waiting, the dust in the air is still and so is she. That is, until the music starts. 
Sophomore Alisha Kumar is a contemporary dancer with more than a decade of training under her belt. As part of the elite jazz company at her studio, the School of Dance and Music (SDM), Kumar rehearses about 18 hours each week.
"It's such an amazing environment at the studio. I'm always surrounded by people that I love, and I've created such a good bond with my team," Kumar said. 
Like the rest of dance studios worldwide, SDM had to adapt to new regulations when the COVID-19 pandemic caused lockdowns in March. 
"We did have someone test positive at the studio once, so after that people started to attend online. We had the option of coming in for class or meeting on Zoom," Kumar said.
Virtual classes for jazz company are similar to learning online for school; dancers set up somewhere in their houses for class time and follow along via video call. 
"They have these monitors set up in each studio, so if you're somehow not able to come to class — you're sick or just not comfortable — you can call the front desk and get a Zoom code for the studio. That way you can take class from home. So we did that for a little bit."
Attending contemporary training was "definitely different" over Zoom; Kumar ended up practicing in her room most of the time. 
"I did [classes] in my room. Earlier last year, when everything shut down and we had to stay home, my family bought a barre [a bar at waist level used by dancers for certain exercises]. I use that for ballet. For contemporary and jazz, I have a good amount of space in my room," Kumar said. 
Though given the option to learn from home, her team has found ways to meet in-person. 
"Fortunately, I am able to go in for class [indoors]. We just have to wear a mask and stay six feet apart at all times," Kumar said. 
The studio has even been allowed to participate in face-to-face competitions. Usually, competition season is underway from March through May, but COVID-19 restrictions barred them from following through last year. To make up for lost time, in October, the elite jazz company of SDM performed for judges to receive scores and compete against other studios like in a usual season. It was an experience that Kumar said is "almost better than a normal competition." 
The audience, normally packed full of parents and loved ones, was sparse. Only a panel of judges were able to spectate in order to maintain physical distancing. 
"It was almost less nerve-wracking, because the only people that were watching you were the judges," Kumar said.
As much as she loves the art form, Alisha doesn't see going professional in her future. 
"It's kind of hard now because I'm in high school, and it's a little hard deciding to do school versus dance. It's hard to draw that line. I really want to do a summer intensive, but I also want to excel at school," Kumar said. "It's a tough decision, but we'll see." 
Until then, Alisha is set on enjoying her time as a dancer while she can. She is "hopeful" that competitions will resume in March.
"I love moving with the music. It's freeing," Kumar said. "Whatever happens, I'll just try and do my best."
Leave a Comment
About the Contributor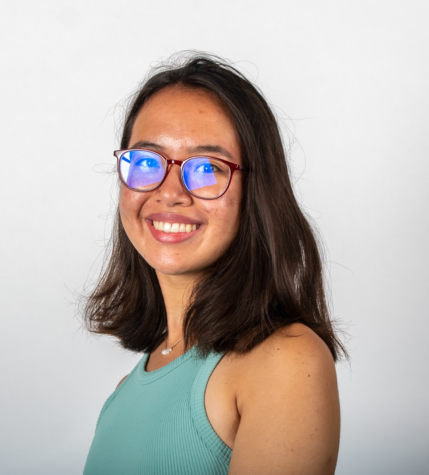 Lucy Davis, Online Editor
Junior. Lawyer, delegate, player of golf, writer. Will check in with you every Tuesday. I like to think that my stories are as good as my grilled cheese sandwiches, and I've heard positive things about...