Coconut Matcha Smoothie
So matcha enjoy about this smoothie
Being a matcha lover myself, this recipe is definitely one of my favorites. If you're looking for a quick and healthy smoothie with minimal ingredients, this one's for you. After discovering this smoothie, I find myself making it 3-4 times a week. It also happens to be dairy-free, which is another great bonus. Most healthy smoothies are almost impossible to finish, leaving a gross vegetable taste lingering in your mouth. However, if I told you spinach was in this smoothie, you'd never believe me. 
Ingredients
2 cups organic baby spinach

1 cup unsweetened coconut water or almond milk

2 teaspoons high-quality matcha green tea powder

½ frozen banana

1 tablespoon unsweetened dried coconut flakes

½ cup ice (optional–depending on desired texture)
Process
Add all of the ingredients into a blender and blend on high until a smooth texture is achieved.

Enjoy!
Leave a Comment
About the Writer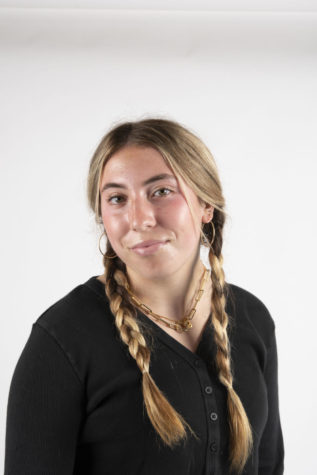 Mia Schrift, Writing Editor
Hey! It's Mia. This is my third year on the newspaper and I am currently a writing editor. Some of my favorite things are reading, shopping, and NYC, which is where I hope to live one day.