Worldwide Rotary
The Rotary Club brings together students from all over the world
While in day-to-day Zoom classes, the majority of students join from the South Bay, but at the weekly Rotary Club meetings, people join from as far away as Spain, Chile, Japan, and the Domincan Republic.
The Rotary Club, also known as Rotary Interact, is an extension of Rotary International, a service organization.
According to Redondo Rotary Club President, Cambria Brann, "I think the club is important because it encourages students to serve a purpose that's much bigger than themselves. We have students from lots of other countries come to our meetings and talk about their experiences, so it's a great opportunity to meet new people from other places around the world."
Over the span of just one week, the club heard perspectives from Italy, India, and Nigeria on a variety of topics such as social interactions, how COVID is affecting day-to-day life, and what studying in America was like compared to their home country. Students also proposed ideas for several projects they can do as a club and generated ideas for how to help others.
Brann said, "Right now because of the SARS crisis in Nigeria, their universities are on strike, so we're raising money to send a girl to college in the U.S., while also starting projects to fund the Rotary Clubs in Nigeria."
The club also safely gathered November 12 at Salvation Army for a service project aimed at helping Central Americans.
Brann said, "We packed crutches for people in Costa Rica. And canes and walkers and stuff."
Members of the Rotary Club recognize the value of the club and how much it contributes to the both community and people around the world. 
"I think it's really important to aid those who don't have the resources that we do, and that's why this club means so much to me, and why I have such a passion for it," Brann said.
For Vice President Amelia Lu, the club brings material to build bridges between different cultures.
Lu said, "Flor, our presenter from Argentina, pointed out something that has stuck with me since: if everyone went on exchange at some point in their lives and got to know other cultures and make friends and connections from places outside of their hometowns, the world would be a much more peaceful and happy place; there would be less war and fighting between cultures because people would never want to hurt their personal friends.  Some might say this is naive, but I think it's a beautiful thought that Rotary embodies well: strong connections and friendships with those that may be different from you on the surface, but similar and relatable in values and beliefs, are very important."
Leave a Comment
About the Contributor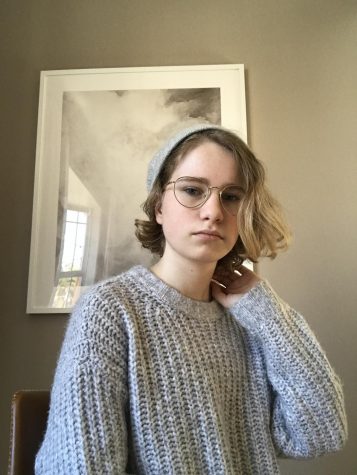 Rome Kanouse, Staff Writer
Snakes are cool and if you disagree, your opinion is wrong.