Say "hallo" to a cleaner future
RUHS's Intro to Design class and their German sister school collaborate to create a more sustainable world
Intro to Design/Engineering is teaming up with a German school on a new project. Called "Going Green," the project is focused on environmental sustainability and creating sustainability plans for students. The initiative comes from German binational forum the D.A.I., which works to encourage conversation between Germany and the United States. 
The project, developed by fellow intercultural program Teach About U.S., has come to include Redondo Union as a sister school in their initiative. They are partnering with an 11th grade, bilingual Biology class at Montessori Zentrum Angell in Freiburg in Breisgau, Germany. 
RUHS registered for the project in late October. The first phase of the project took place in May through July with a different sister school; RUHS is participating in the second phase of the same project, which ends in December. All students taking the Intro to Design course are involved and have four broad sections to choose from: plastic and recycling, green cities and mobility, food production and fashion. Not only will they explore these topics and their effects on the environment, but each group will also be challenged to create plans for prolonged environmental care.
 Freshman Alexander Danylyshyn said he is "excited" to dive into the project and to be able work with international students. 
"It's not something that you get to do every day, so when the opportunity comes up you have to take it," Danylyshyn said.
Not only will students have the opportunity to brainstorm ideas for an eco-friendly future, but they will also be able to observe the lifestyle of students in other countries and form connections. 
"I would love to know how the kids we are working with have different lives than us," Danylyshyn said. "It would be cool to get to know them." 
The "getting-to-know-you" period is still up in the air—with the time difference, Rodono is still trying to find times that work for both sides. A definitive schedule has yet to be established, but students planned to have their first meeting on Nov. 19. 
While putting an emphasis on friendly international relationships, the project also requires students to learn foundational engineering skills. 
"One of the basic skills of engineering class is the design process. Working through a problem from brainstorming, narrowing down of ideas, coming up with solutions, solving the problem at hand and presenting the solution is the basis of the engineering design process," Rodono said.
Rodono is hopeful about what students will take away from the experience. 
"[I hope that it helps in] broadening their understanding of the world and the specific issues of sustainability of the environment, as well as exposing them to students from another country to see how people in other countries live," Rodono said. 
Leave a Comment
About the Contributor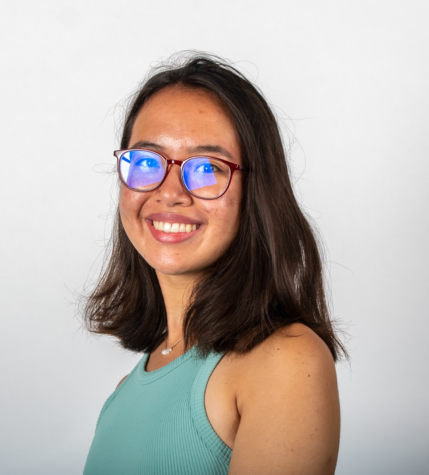 Lucy Davis, Online Editor
Junior. Lawyer, delegate, player of golf, writer. Will check in with you every Tuesday. I like to think that my stories are as good as my grilled cheese sandwiches, and I've heard positive things about...