Girls' volleyball works to stay motivated, uncertain if they will have a season
During this pandemic, several professional and collegiate sports leagues have adjusted and changed drastically in order to continue playing, whether it's creating a bubble like the NBA, allowing none or a certain amount of fans like the NFL, or just inserting crowd noise like the MLB. For high school sports though, it depends on the school, and for RUHS sports, it seems play has been put on hold. 
Sophomore Mele Corral-Blagojevich, who plays for the girls' volleyball team, details the struggle and grind of athletes who have no idea when they will play again.
"It really has become you train as hard as you can now because you never know when you're going to play again and so that you are ready when the opportunity comes again,"  Corral-Blagojevich said. 
What also comes into question for these athletes is the level of motivation they have for their training, and how long they will keep it up. Corral-Blagojevich explains how she believes athletes will continue to motivate themselves. 
"It has been a struggle for every athlete to maintain a consistent motivation during these times, but I think what has kept a lot of girls going, including myself, is knowing that one day we will get back in the gym and on the court, and we want to stay as ready as we can to make sure we uphold the Redondo volleyball legacy," Corral-Blagojevich said. 
Corral-Blagojevich admits that whether or not there is a season is not in the athletes control, but there are ways they can improve the odds of there being a season, such as being careful and following the guidelines of COVID. 
Corral-Blagojevich also shares something that has motivated her to work hard despite the uncertainty of this pandemic. 
"Something that really helped me was staying present and in the moment when I'm training," Corral-Blagojevich said. "We aren't really in control of anything except for ourselves right now and knowing I can be a better version of myself if I keep up the work is enough motivation."
Leave a Comment
About the Contributor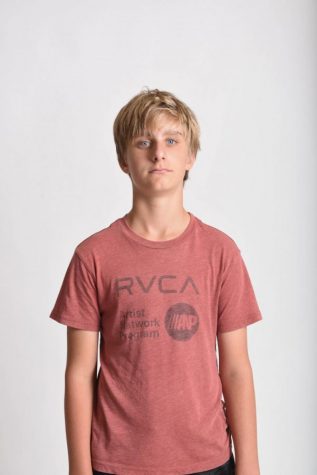 Duncan Callari Martin, Staff writer
Hello I'm Duncan, I've been in journalism for 2 years (this is my 3rd) and the majority of the stories I've written have been sports. I play and watch sports as a hobby and I occasionally play video...