See you in court
Mock Trial attended their first virtual competitions in the 2020-2021 season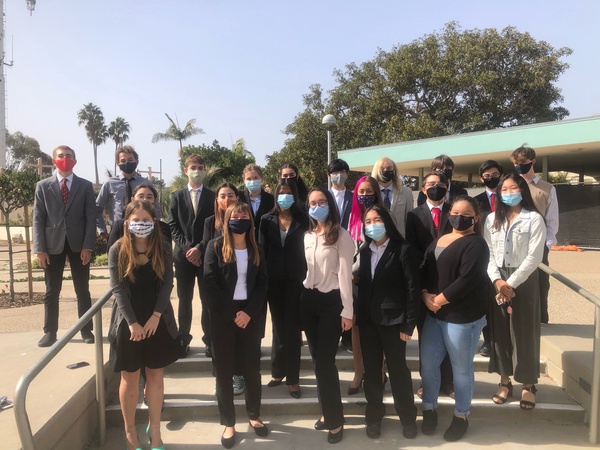 Mock Trial competed through Zoom rather than in the Stanley Mosk Courthouse in downtown Los Angeles on November 2nd and 10th. Judges ran trials in breakout rooms with scorers observing and tallying points based on the performance of the team members who present their case and examine witnesses.
The virtual format was ultimately "sufficient" for the club as they performed well in rounds one and two, according to Team A prosecution attorney Tyler Lee. 
"Preparation didn't change much in terms of what we were doing. With witnesses we were still asking questions, getting answers and having the attorneys give feedback. It just felt different because we were online," Lee said.
Although the virtual format has gone smoothly, competing through Zoom is "incomparable" to the real thing. According to Lee, computers make it harder to examine witnesses and breakout rooms are not a substitute for a real courthouse.
"There's something about being in a courtroom that's a little bit more fun. Actually being there, standing up, saying objection, talking directly to the witness, being able to move around the courtroom and be a little more theatrical with your performance," Lee said. "I knew it wasn't going to be as exciting necessarily, but I knew that it would still be a good season once we got used to it and started practicing." 
Lee misses the "little traditions and fun interactions" from in-person Mock Trial, where their adviser, Mr. Henges, would give them fruit snacks and juice boxes on the bus ride home. According to Team B defense attorney Jack Raynor, the virtual platform took away some of the camaraderie and excitement of the club. 
"I think it's much more fun in person because the excitement in Mock Trial is the celebration afterward, leaving the Stanley Mosk courthouse and all of the excitement," Raynor said.
The two also agree their ability to collaborate with the other attorneys has been hindered. According to Raynor, he thinks the virtual platform made it harder for attorneys to make a "smooth, cohesive case." Raynor and Lee both present their team's closing arguments, so it is essential that they are fully knowledgeable of their team's points in order to successfully finalize their argument.
"Next year, I'm hoping we can actually meet and go through all of our questions," Lee said. "Last year, we met in person at a coffee shop and went through all of our questions, all of our statements and all of our cross-examinations, so we all knew what we were going to do."
That being said, meeting over Zoom has had its benefits.  According to Raynor, Zoom has made it easier to receive feedback and spend a lot of time preparing, and he is "eager" to see how they perform in the upcoming round. 
"I think we were able to meet more frequently because both Hastings and Goldberg [the team's professional attorney coaches] are pretty busy people. Since we're online, they could just sit at their desk at work and give us feedback," Raynor said.
Despite the limitations of a virtual court session, both Raynor and Lee agree the team worked hard and enjoyed the experience. According to Lee, Team A did well, and although they defeated PV High, they narrowly lost to Harvard Westlake. Team B was successful, winning their first round in a "landslide" and their second round as well, so they get to skip the third round and automatically advance to the fourth. 
"I think our hard work is paying off. I've been having lots of fun, and I'm excited to see how we do in the next round," Raynor said. 
Leave a Comment
About the Contributor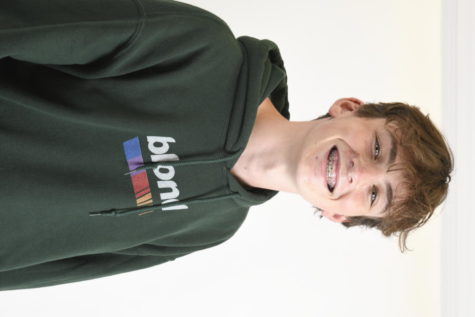 Ben Ringel, Online Editor
Approximately 70% of my High Tide work is done at Coffee Cartel.