Power to the people
The last two candidates in the AP Government mock presidential election vie for the vote of their peers
Every year, students in Mr. Henges and Ms. Vaquez's AP Government class run a mock election where they can sign up to participate as a candidate, voter, campaign worker, media member or another role. 
After several months of hard work and dedication, seniors Logan Galimi (D) and Diego Uribe (R) became the last standing Democrat and Republican nominees in the AP Gov mock presidential election. 
Galimi was inspired to run in the mock election because of both his interest in politics and in finding out how to best suit the needs of those around him.
"I enjoy looking at data and trying to find the best way to help people, and being a policymaker is the epitome of doing that. You have to listen to different people and figure out how to help them, and I think that's super cool," Galimi said. 
Each student starts out with $2800, which is the maximum amount of money anyone can give to a candidate this year in the current U.S. election. To simulate what it's like in the real election, different candidates have different amounts of money to begin with.
"People can donate to whoever they'd like, and some [candidates] just randomly started off with more money [than others]," said Galimi. 
 Although he has many Democratic policies, Galimi has made it clear that his main goal is to aid and represent the American people, regardless of their political affiliation. 
"When my team and I were coming up with policies, we were more focused on what are the things that are going to help people," Galimi said. "We're hoping the Republicans and Independents will see what we're proposing is actually going to help."
Galimi's opponent, Diego Uribe, has a similar outlook on how he hopes his policies will affect people positively despite the majority of student voters being Democratic. 
"I've been really frustrated by looking at what's in our political climate right now, and [running] in [this] election is an attempt to put my policies out there and see if people like them. I look at what policies will actually help us and the American people," Uribe said. 
As a Republican running in a heavily Democratic area, Uribe is at a disadvantage when compared to Galimi, which has created unique challenges when attempting to attract student voters.
"In order to win the presidency, you want to have centrist views that you know [will] appeal to Democratic voters. I think that's the challenge trying to figure out policies when you're Republican [in] a heavily Democratic area. One of our strategies is to just have fun and think of something new and different," said Uribe. "My campaign manager and I really enjoyed innovating and creating something new. I'm not doing too good [in] the polls, but at the end of the day, I tried my best and that's what matters."
Leave a Comment
About the Contributor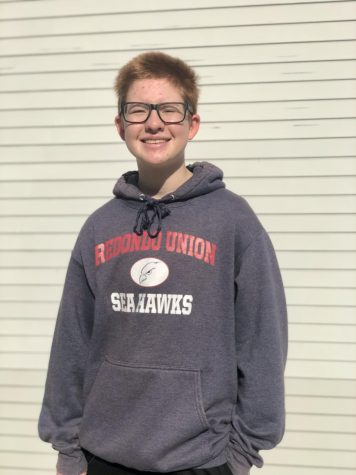 Nikko Englund, Staff writer





My name is Nikko Englund and I am a freshman! I like sports, playing video games with my friends, and history. I work as an intern for the Democratic Party and hope to continue doing so into...