Online learning resources: Are they all necessary?
Staff Writer Ty Soria agrees that too many new programs are being piled onto students during distance learning
Delta Math, Schoology, Edpuzzle, Flipgrid and Nearpod. These are a few of the heaps of sites students think of when they hear the words "online learning." Now that school with new online standards has begun, students have had to navigate various websites for completing homework, taking tests and learning new information. 
Although some teachers and students have explored these programs before virtual learning, the majority of students have never had to take them in all at once. Students are reminded of what they need to do in meetings or through Google Classroom, but distractions and other hard to control factors of online learning make it difficult for students to keep track of everything they have to do. 
The use of an extensive amount of websites is non-essential because it can cause unnecessary stress and confusion among students. Executing assignments from different teachers scattered across multiple websites every day becomes disorganized. It is more difficult for students to remember what homework they have to do after school, which causes stress because students feel overwhelmed when trying to organize what to do and when. Even if there is a normal amount of work and they know everything they have to do, the stress feels more severe to students due to the disorganization of the assignments. 
The most unknown and new site RUHS students and teachers have to pick up is Schoology. This website compares most to Google Classroom in its features and management. This includes taking tests, regulating assignments and archiving information for students to study. In the near future, according to RUHS admin, Schoology may replace Google Classroom altogether. It is, in theory, teacher-friendly because it is associated with PowerSchool; for example, teachers can transfer graded assignments and tests from Schoology directly into PowerSchool. For students, Schoology is difficult to navigate due to the dispersion and spread of unused tabs that students have not learned how to use on account of a low percentage of teachers using Schoology presently.   
In the long run, when students come back to school, the full transition from Google Classroom to Schoology will flow easier. But for now, students will have to maneuver both management sites between all of their teachers, and it is a large weight for students to bear. Ultimately, the adding of an entirely new management forum upon the clusters of websites that teachers have students explore is becoming overwhelming and troublesome to manage perfectly. 
Leave a Comment
About the Contributor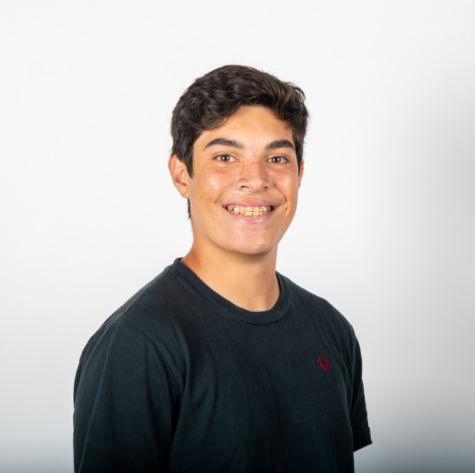 Ty Soria, Sports Editor
So excited to be in my 4th year in High Tide and second year sports editor. I play football and throw shot put and discus for the school and play lots of other sports as well. Come to the sports debate...