Days closer to performing again
Although they haven't been able to perform due to the COVID-19 pandemic, metalcore band Days Closer has taken advantage of quarantine
Unable to perform and hold mosh pits like usual, Days Closer, a metalcore band consisting of a few RUHS students, has been hindered from doing what they typically do together as a band due to the pandemic.
"We've really missed not being able to perform," bandmate Evan Bailey said. "But through having so much extra free time from quarantining, we've really been able to spend a lot of time practicing our instruments and making sure our songs are the best they can be."
The band is composed of 5 members: Bailey who plays drums, Charles D'Agostino who plays guitar and does screams, frontman James Boff who sings, does screams and plays guitar as well, bassist Julian Bailey, and guitarist Juston Rosuer. D'Agostino and Rosuer were the two bandmates who originally came together to make Days Closer an actual band.
"Juston and I have been friends for several years now, and before making Days Closer he would always tell me cool metal bands to look into, and then by freshman year we wanted to start a metal band of our own," D'Agostino said. "Music has always been a part of my life, I just thought I would never be able to do anything with it, and I'm so glad I'm able to now."
The band mostly plays metalcore music, which is metal music that combines certain aspects of melodic death metal, thrash metal and extreme metal. It is most notable for their concerts normally having mosh pits and vocalists that yell or scream, according to deathmetal.org. 
"Our plan for the upcoming future is just to start playing at more gigs where people can stay safe and socially distant until we can go out and do what we really want to do, get mosh pits going, and get metal fans crazy," D'Agostino said. "After dealing with quarantine for so many months, we're excited to get back into doing what we really love while still staying safe."
Days Closer currently has one EP out. They wrote, recorded, mixed and mastered it entirely by themselves in D'Agostino's garage.
"I just don't like other people telling me what to do, and I know everyone else in the band can relate, so it's nice that we're able to self produce," D'Agostino said. "That's also just kind of the vibe we're going for; we want to be a DIY, punk rock kind of band, because even though we're a metal band, we like to take the skater punk rock attitude towards making music together, and it's been working so far, and I hope we're able to continue making our music and working together this way going forward."
Leave a Comment
About the Contributor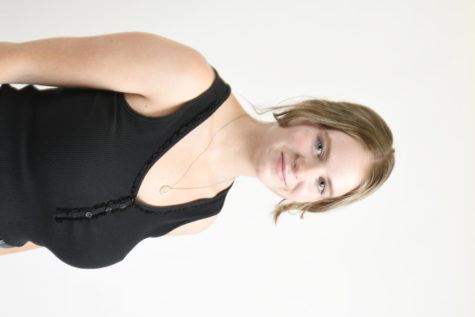 Meghan Jacob, Editor-in-Chief





Great girl who loves the High Tide and is very humble.