Should sports be allowed to practice in person? It depends.
Follow the rules, athletes.
Starting Oct. 12, all sports could begin practicing on campus again with restrictions in place to prevent the spread of the coronavirus. Sports practices are in a conditioning phase, making social distancing easier. On top of that, with mask-wearing and temperature checks, reopening sports proves to be an easier task than reopening an entire school.
We have to start somewhere, and it might as well be with a fit, low-risk population that makes up <0.01% of mortalities. However the issue isn't susceptibility to death. The issue who they could infect. People ages 5-17 make up 23.9% of all coronavirus cases, the highest among all age groups, according to the CDC. While the large percentage of cases points to a heightened risk of an outbreak, sports that effectively follow guidelines and have members meet at intervals throughout the day can prevent an outbreak.
I don't doubt the abilities of coaches and RUHS administration to enforce these rules because they have a real incentive to: Now that practices are conducted directly under RUHS oversight, they will find themselves responsible for any flouting of the rules. Despite the COVID-19 waiver that renders RUHS admin blameless in the case of an outbreak, any outbreak under the school's name would be detrimental to its credibility. 
 Of all the precautions put in place, my favorite is the fact that practices are optional (although the six feet distanced lanes for water polo and the ban on sharing equipment are close runner ups). According to Coach Bob Leetch, cross country has their entire training schedule and workouts online to adhere to the different comfort levels. If you have high-risk family members, or if you yourself are at high risk, you don't have to show up in person. 
But what about students who are prone to peer pressure? How willing will they be to stay home when their whole team meets without them? Being the only one left alone is a terrible feeling, which is why my suggestion is that coaches and athletes consistently reinforce that if you even suspect you were exposed to someone with the coronavirus, or if you're just not comfortable that week, there is zero pressure to come to practice. Sure, somebody may use it as an excuse to be lazy for a day, but what's that compared to preventing an outbreak of the coronavirus and alleviating a student's anxiety? 
The best decision for each individual athlete should, and will, ultimately be left up to them.
In addition, a slew of evidence points to the decline of mental health and the rise of depression and anxiety in Americans due to isolation and fears of the coronavirus. But I don't need a statistic to tell me that my friends are suffering. I see it in fed up posts, midnight text messages and depressed Houseparty calls that only add to the ever-climbing screen time. Sports reopening gives athletes relief from these things, and they should be supported as long as they adhere to every rule set in place. Make no mistake about it: I'll turn my opinion around the very second athletes get complacent. The terms and conditions apply.
But for now, athletes can safely get a bit of their life back. Let them have it.
Leave a Comment
About the Contributor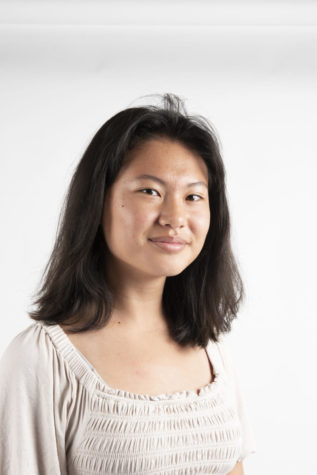 Chrissa Olson, Editor-in-Chief
I got this position based on my looks.