Halloween Movie Reviews
With spooky season just around the corner, Erika Glass reviews four classic Halloween movies
With Halloween just around the corner, and the gradual arrival of fallen leaves, brisk air and pumpkin scents, it's time to curl up with a cozy blanket and a good movie to help get you into the season. 
One movie, "Girl vs. Monster," brings back 2010s Disney nostalgia and is about a teenager who finds out that she's a fifth generation monster hunter. It takes place on the eve of Halloween, where the main character, Skylar, played by Olivia Holt, tries to capture a dangerous monster that she accidently released. This comedy/sci-fi movie used to be on Netflix, but has since been taken off, so it can now be found on Disney+.
Another movie, "Hubie Halloween," which just came out on Netflix, is also a good one to get you into the Halloween spirit. Taking place on Halloween in Salem, Mass., this comedy features Hubie Dubois, played by Adam Sandler, as the most bullied guy in town. Hubie is devoted to volunteering and helping in his community and spends each Halloween trying to limit suspicious activity. Throughout the movie, as people make fun of him more than ever during his favorite time of year, he unexpectedly finds himself in an actual investigation looking for a real murderer. This movie brings laughs, plot twists and intrigue, and it's definitely worth a watch. Plus, it has a vast variety of known individuals in its cast, including Noah Schnapp, Peyton List, Kevin James and Shaquille O'Neal. 
"Hocus Pocus" is another must-watch family classic. It stars Sarah Jessica Parker, Bette Midler and Kathy Najimy as a coven of evil witches who are freed from an abandoned house by a group of kids. With the help of a magical cat, the kids have to steal the witches' book of spells to stop them from becoming immortal. This fascinating comedy can be found on demand on your TV and on Disney+. 
Lastly, "Twitches" is a movie about two twin witches who were separated at birth and reunited on their 21st birthday. These sisters, named Apolla and Artemis DuBaer, are from the magical dimension of Coventry, which they were sent away from as babies to flee the Darkness, an evil entity. Growing up unaware of one another in the non-magical dimension of Earth, they are given the names Camryn and Alex from their adopted families. When they become adults and meet, they have to use their newfound magic powers to save this magical kingdom where their real mother still lives. This 2005 fantasy film, which can be found on Disney+ and on demand, will keep you watching and enticed throughout. 
Leave a Comment
About the Contributor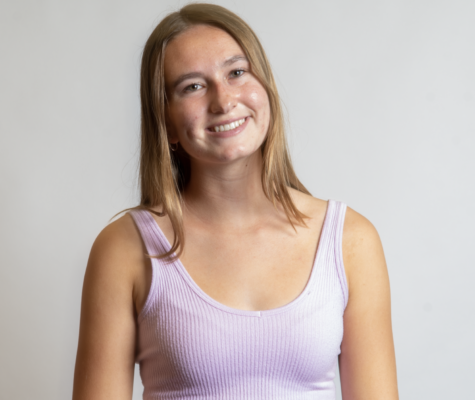 Erika Glass, News Editor
Second year news editor and avid milk drinker.