COVID-19 Friendly Halloween Activities
Due to COVID-19, traditional Halloween activities have been cancelled, but there is are still opportunities to get in the Halloween spirit
Amidst the new restrictions and social-distance orders put in place due to COVID-19, many Halloween attractions and social events have been in question about whether or not they would be allowed to operate or occur this fall season. While they cannot be the same and in-person contact is reduced, many Halloween experiences have been altered or created in these different circumstances. Below are just some of these attractions someone can attend in place of their typical Halloween events that may not be able to occur this season.
Stranger Things: The Drive Into Experience
Cost: Standard Tickets starting from $89.00, VIP Tickets starting from $170.00
Location: Skylight ROW, Downtown Los Angeles
Dates: From October 27, 2020 to March 7, 2021
Fans of Stranger Things will find this attraction an interesting one. In this "Drive Into Experience," fans will drive through multiple scenes set in Hawkins, Indiana, the main setting of the popular Netflix series. Fans should expect to drive to the Starcourt Mall from Season 3, experience high-tech visual effects, and uncover certain mysteries and easter eggs from the show along the way.
Los Angeles Haunted Hayride Live Drive-Up Experience
Cost: Ticket prices range from $49.99 to $199.99 depending on ticket and seating type
Location: Bonelli Regional Park
Dates: September 25-November 1 on select nights
This Halloween event is more of a show, where viewers drive up in a manner similar to a drive-in theater to watch a scary show with dressed up performers. Due to COVID-19 guidelines, it was announced that there would be fewer performers and actors and the show would take a more animated approach. While theatrical, the experience is still said to be very immersive, and even entering the show area requires drivers to go down "All Hallows Lane," an ominous, long winding road that looks like it would be in the scene of a horror movie.
Urban Legends Haunt
Cost: Starting from $69.99 to $109.99 depending on the date chosen
Location: 88 Fair Drive, Costa Mesa
Dates: Open until November 1
Another drive-through experience, Urban Legends Haunt also takes a theatrical and immersive approach to scaring their audience while in the safety of their own vehicles. Actors dressed as monsters and murderers will be running around the roads as drivers go around to four different interactive show areas, allowing for a Halloween experience that can be both scary yet also safe from the risks of COVID-19.
Leave a Comment
About the Contributor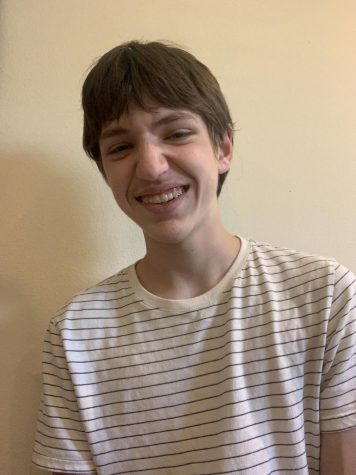 Anthony Ganis, Opinion Columnist
CEO of Opinions, Mock Trial President, Slytherin professor, Jedi Master, and meme connoisseur. If you like my content, please consider supporting my patreon, link is in the description.