Court is in session—on Zoom
The 2020-2021 Mock Trial team must adapt to a new online format
Many clubs are being put on hold due to the coronavirus and were unable to host regular meetings as a result. One such club is Mock Trial, and despite the pandemic, they're still moving forward with practice sessions and competitions this year, both of which will be held entirely online.
Before the pandemic, members of Mock Trial typically practiced either in the RUHS courtroom or in the AP Government classroom with the program's teacher, Michael Henges. Now that everyone is confined to their homes, however, those in charge of Mock Trial had to find another way to host practice sessions.
"It's most likely going to be through Zoom, and we're probably going to use breakout rooms so certain lawyers and witnesses can partner up and practice their parts," Henges said. "We also have some volunteer judges and attorneys that help give guidance to our students."
Competitions will also be held online over a Zoom call. A judge will be moderating and giving out points, and everyone will have to wear formal attire and remain muted unless they're presenting evidence or making an objection. According to Henges, this may make competitions more organized since everyone will have to take turns speaking. 
"In a way, we're still able to do all of the same things we used to do, but we're not going to be in a courtroom in Los Angeles," Henges said. "We're going to all be in our homes, arguing over Zoom about a court case."
And while Mock Trial is still able to continue, the fact that trials and practice sessions will have to take place at home robs them of their usual high-energy atmosphere, according to senior Meena Kabbani.
"Before, you'd be surrounded by all of these different people from other schools, and you're able to practice face-to-face and gauge their reactions," Kabbani said. "Now that we're all online and looking at each other through our screens, it's going to be a very different experience."
Although Mock Trial students may not be able to meet in person, they're still grateful to be one of the few clubs that are able to continue, even if it's behind a screen.
"I'm glad we're one of the in-person clubs that are able to do this online," Kabbani said. "I'm very interested in how the season's going to go, because it'll be very different from what it has been in years past."
Leave a Comment
About the Contributor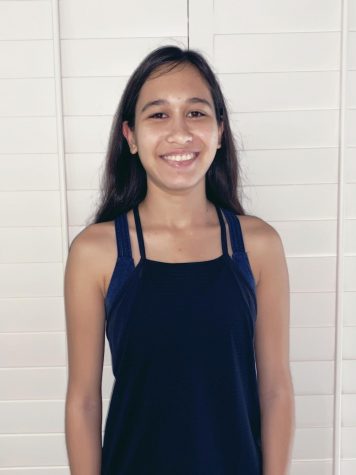 Trina Kolas, Writing Editor





This is my first year as a writing editor, and my third and final year in journalism. I'm the president of the Creative Writing Club, and I love reading, cartoons/animation, and making characters...