Calling out cancel culture
What is cancel culture? And who exactly is being "cancelled"?
If you have been on social media within the last five years, I'm sure at one point or another, you've heard about someone being "canceled." If you're not aware of what this means, it's the term used to withdraw support for an individual and hold them accountable for mistakes and/or problematic behavior. With the unpredictability of social media, this can lead to someone's career going straight down the drain. They make a mistake, get backlash in the comment section and are ultimately forced to apologize on their platforms. But, are we "canceling" the right people? 
Back in 2012, Justin Bieber tweeted a link to a music cover of Madison Beer, an American singer. She immediately rose to fame, but more recently, it seems that Beer has been caught in a whirlwind of drama. Beer is 21 years old, with a huge following on both TikTok and Instagram. This June, in an Instagram live Q&A, she told viewers that her favorite book was "Lolita" by Vladimir Nabotok and that she "romanticized" the 1955 novel. The book is often criticized for the way it handles an extremely controversial subject: pedophilia. The comment section went wild as viewers believed that she was condoning the theme in the book. She took her apology to Twitter where she stated that she misspoke and that she enjoys reading dark novels, but would never condone pedophilia. 
Beer is young in the industry and if the sayings "nobody is perfect" and "everybody makes mistakes" are true, shouldn't we combat the backlash in comment sections with patience, understanding and education? Yes, she misspoke, but haven't we all said something that wasn't received as we intended? Thinking before we speak is important and we should hold individuals accountable, but ending a young person's career is not the way to do so. Is #CancelMadisonBeer really the answer to helping an individual grow and learn from their mistakes? 
On the other hand, there are other artists out there who I am absolutely astonished are not canceled yet. For example, back in 2009, R&B singer Chris Brown assaulted fellow musician Rihanna, who he was dating at the time. Three years later, he was invited back to the Grammy's to perform not once, but twice. Since then, assault allegations from women and even fans have continued to pile up, making him the headline of many news stories.
 Through all of this, Brown has maintained a prevalent platform. It is kind of hypocritical that the Internet is canceling individuals for misspeaking on live streams, yet Chris Brown has been repeatedly linked to controversy involving physical altercations. All of this is overlooked by viewers and the music industry since he is a "musical genius." Why is he still invited to the Grammys, and why are his songs still skyrocketing on the charts? He has clearly proven that he has not tried to improve himself as a person.
Clearly, cancel culture has made a tremendous impact on people and their careers. As viewers, we should be more cautious about who we attack in comment sections when we are trying to hold people accountable. Often, people are simply too young, immature, or uneducated about specific topics.  Let's focus on helping those individuals learn from their mistakes, and let's only cancel the ones who have proven over years that they are not willing to do better. Cancel culture will only help society when we cancel the right people. Otherwise, it simply becomes a mechanism for spreading hate.  
Leave a Comment
About the Contributor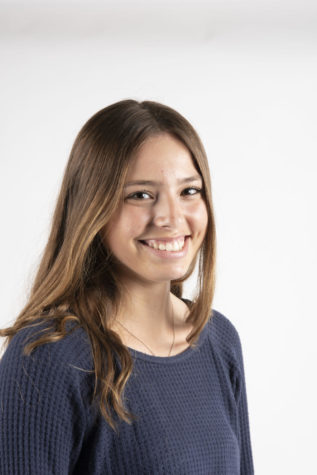 Jess Alvear, Sports Editor
Heyyy! My name is Jess Alvear and this is my third year on staff and my first year as a sports editor! In my free time, you can catch me playing softball and watching The Bachelor. I am so excited to continue...