Jewelry for a cause
Senior Suji Kim has founded the Empwr Project, a jewelry business that donates its profits to charities for people of color
Making handmade jewelry was always just a hobby for senior Suji Kim, but through quarantine she has been inspired to turn that hobby into a business where she donates all of her profits to charities for people of color.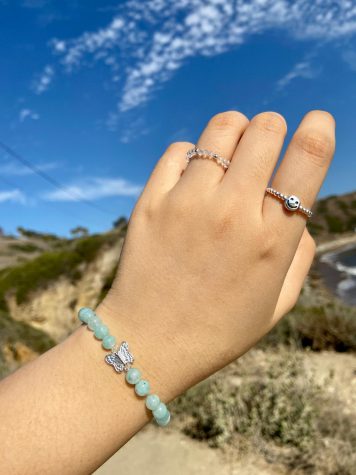 "With all this recent media coverage on Black Lives Matter and racism, and everyone now having so much time to focus on the media, all of a sudden I felt like my stories and lessons I've learned are important," Kim said."I thought donating all of the profits to charities who encouraged that message would be the best thing I could do right now."
Kim donates all of her profits to a few different charities, including the National Immigration Justice Center (NIJC), an organization that offers free legal advice to immigrant families that might be separated by the Immigration and Customs Enforcement agency (ICE), and Campaign Zero, a charity that helps fund local groups running police accountability campaigns. She also donates her profits to The Love Land Foundation which provides opportunities for learning and therapy for Black girls, and the Migrant Farmworkers Assistance Fund which provides local families that work on farms with food and supplies.
"Right now there's many specific charities that are receiving a lot of donations," Kim said. "So I narrowed down the charities I wanted to donate my profits to the few that I thought were doing very valuable work but aren't getting as many donations, and I'm super excited to see how much money this project can bring to them."
Kim makes various types of beaded and silver jewelry, including rings and bracelets, but is planning on selling earrings, necklaces and much more soon.
"I wanted to turn something that was originally always a hobby into something productive," Kim said. "And since I love making jewelry, this seemed like an obvious project to start."
Kim also has a website for her business, where she includes a link that allows the user to input their own personal stories they have if they are a person of color, or if they are White and want to share their experiences of being an ally. She is currently creating a way to share the responses she receives to a wider audience.
"I want my platform to be just as much for my customers as it is for me," Kim said. "And I truly believe sharing your personal stories can be so empowering for so many people."
Leave a Comment
About the Contributor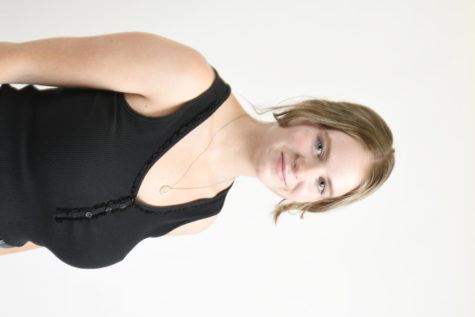 Meghan Jacob, Editor-in-Chief





Great girl who loves the High Tide and is very humble.