Drama puts on virtual musical: "Emma! A Pop Musical"
Due to COVID-19, the drama department is unable to put on an in-person show, so they are performing a musical through Zoom
The theater department has adapted to the COVID-19 crisis by deciding to take "Emma! A Pop Musical" from the stage to the screen through Zoom this Fall.
"It's really easy for a lot of high schools just to decide on not doing a show this year," theater arts director Melissa Staab said. "It just goes to show how awesome our students are that they want to still produce theater during this time."
The drama team chose to stream the musical through Zoom because of its "virtual background" feature that allows the actors to change what their surroundings look like, and the actors are able to turn their camera off depending on whether they are in the given scene or not.
"Doing this musical online is really just viewing acting in a different way," Staab said. "It's honestly more just like you're watching a movie or TV show where you're focusing maybe more on the actors' eyes rather than their body."
"Emma! A Pop Musical" is about a prep school student who is a self-proclaimed matchmaker and the different obstacles she faces throughout her senior year. It features a variety of pop music from artists, such as Katy Perry and Cyndi Lauper.
"Regardless of the unideal situation we're in, this is such an amazing musical with really good music," junior Jordan Benitez, who is playing Mr. Weston, said. "I'm feeling very positive about how it will all pan out."
Leave a Comment
About the Contributor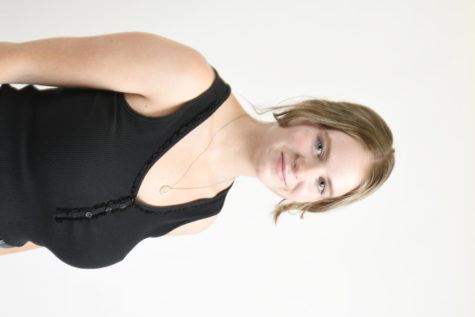 Meghan Jacob, Editor-in-Chief





Great girl who loves the High Tide and is very humble.