New mall, better Redondo
South Bay Galleria mall to undergo significant renovations in coming years
The South Bay Galleria, located in the heart of North Redondo, is preparing to undergo a major renovation project that will boast several new amenities and features. 
After being unanimously approved by the Redondo Beach City Council in January of 2019, the discussions and planning for this large project are moving forward and are expected to be set in action within the next four to five years. 
City Council Member Laura Emdee of District 5 took part in this decision and is hoping for the renovation to bring positive results for the city. 
"We really need the sales tax revenue. That's how we pay for our police, our fire department, and all the city services," Emdee said. 
Tax revenue is important for a thriving city, but since many people are now doing most of their shopping online, tax revenue has decreased.
"Retail is changing. In order for people to go to a store versus ordering online, you have to be able to attract them to come. It's more about the experience," Emdee said. 
The "inviting" upcoming changes to the shopping mall include the remodeling of the existing mall with "newer, nicer stores," a 150-room hotel, 300 residential apartment units, numerous office spaces, and a central outdoor open space area featuring a skate park, according to the City of Redondo Beach website.
The best aspect of the mall, Emdee believes, will be the grassy outdoor space because of its skatepark in the middle, which can be covered up and used for things like concerts and plays. 
"I think it will be really nice and inviting to sit outside and have the park-like setting to be able to enjoy a concert and sit on the patio of a restaurant," Emdee said. 
This area will be part of the actual mall renovation, which will include the mall being both indoor and outdoor with lots of open spaces. This type of concept is similar to that of the Point in El Segundo, but four or five times larger. Yet, even with the changes, the mall will remain in its former rectangular shape with two to three stories. 
The "outdoor experience" that the new Galleria will offer has been put together by the Queensland Investment Corporation (QIC), an Australian company who are the private developers and investors of the project.
Aside from revamping and additions to the mall, more elements will be added outside of the mall. For example, a transit center will be built near Target with a Green Line Stop, which will help people living in the apartment units get to work and back. This will encourage more transit and allow for people to be met with restaurants, a theater and 3 grocery stores within walking distance when they get home. 
All these "ideal" places will be centrally located in the same area, making things efficient and convenient in a centralized and contained community.
"I'm hoping for a nice neighborhood where people don't add to cars on the freeway and where they actually can enjoy and spend their money in Redondo Beach," Emdee said. 
The current mall, which is "old and outdated" according to Emdee, will be in direct competition with the Del Amo mall once it is revived and filled with new "attractive residential and experiential activities" that people will want to go to. 
Though this updated Galleria will be appealing for many, some residents may be unhappy with the new plans for the mall. Many believe the residential developments will bring more people and traffic, but the city needs people to create the sales tax, according to Emdee.  
Another issue that the new Galleria is suspected to bring is that there will be too many children added to the school district, but Emdee refuted this.
"They did a study with the school district and the school district was fine with 300 units. They had no problem with what was projected," Emdee said. 
While there will be more people in the area, Emdee believes the changes to the mall will not bring more crime. Since people will be living and working in the residential and office areas, they will be active and do activities outside, so the idea is for crime to be deterred. 
As of now, the construction of the new Galleria is projected to end around 2028. It will set forth a "halo effect," incentivizing other places to implement its enticing aspects as well. 
"The remodel will encourage investment and will bring desired neighborhood businesses to our Artesia Corridor," Emdee said. "The Galleria is an opportunity to bring a new look to Redondo."
Leave a Comment
About the Writer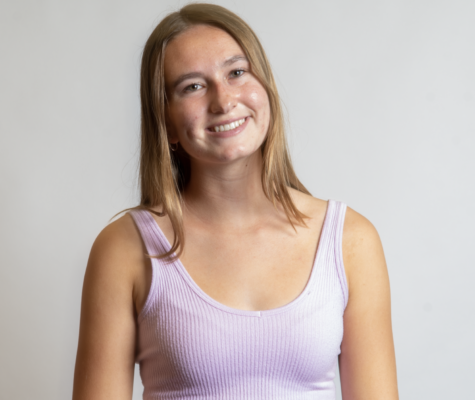 Erika Glass, News Editor
Second year news editor and avid milk drinker.