Divas of acapella
The girls of seventh period acapella plan to attend the 'Diva Day" festival
Although it is a common stereotype for divas to be dramatic, seventh period acapella shows their confidence and sense of pride in a different way. They choose to display their bravado by performing on the stage of the annual event, "Diva Day," pushing to be a diva, but without the attitude. 
Diva Day is held at Orange Coast College on Feb. 1 and brings together about 200 girls from various Southern California high school choir programs. At the event, the girls learn how to sing a four part harmony, barbershop style. Throughout the day, they work to perfect four pieces of music in order to be ready to put on a concert in front of a live audience that same night. 
 "I love the performance part of Diva Day. Performing makes me feel free and gives me a feeling of empowerment. I used to not be so confident until I joined the music program. When I start to perform, I feel a sense of pride," senior Crystal Weller said.
Students start off the day by doing different icebreaker activities to become more relaxed and warm up their voices. First, the group sings on stage and then are broken up into different classrooms to attend section rehearsals to learn how to sing their part in the song.
"Since we get the music ahead of time, we somewhat know it well but it can be really stressful the day of the event. We are on our feet all day rehearsing and perform our songs that very night. It is fun, but it can be very tiring," senior Jasmine Claxton said. 
Although the girls listen to practice tracks and review the music before attending, they never know what new things will come their way, such as doing choreography when singing. 
"Last year, the music was simple enough that with all the repetition of songs, you had them memorized easy. I did freak out a little when the instructors talked about adding choreography. I remember thinking to myself, I am a singer not a dancer," Weller said. 
The girls will learn new tricks and techniques from professionals working the event and are able to "enjoy other performances well."
"I am definitely looking forward to hearing the women's barbershop quartets and the highschool girls' quartets during our concert," Claxton said. 
Because Diva Day is an event for girls from all over Southern California, they are able to meet new people who share the same passion as them. 
"The girls that go to the festival are all there with the same common interest, so we eventually start talking with each other about music and venture off into new topics. We are all there for our enjoyment of music so it feels more productive because there are not many side conversations when we are rehearsing," Weller said. 
However, it can also be "difficult working with a group of strangers," who they have never sang or performed with before.
"You do not know their style, how they learned the music, or how they interpreted it. Most girls have friends at the event but if your friends are not in your section, it can be difficult because you are on your own sometimes," Claxton said. 
Weller is looking forward to the event and her main goal is to make sure she is always comfortable while singing on stage.
"At Diva Day, I hope to gain more confidence. Although I am pretty confident as a singer,  practicing is always important. I don't think you can ever have too much confidence when singing," Weller said.
Leave a Comment
About the Writer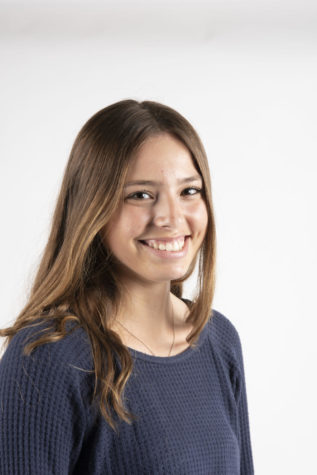 Jess Alvear, Sports Editor
Heyyy! My name is Jess Alvear and this is my third year on staff and my first year as a sports editor! In my free time, you can catch me playing softball and watching The Bachelor. I am so excited to continue...