Brain games
Robotics members struggle to adjust to change in leadership while working towards a successful season
Starting with nothing, they are given a task and they have to build a machine that can complete the given tasks in a certain time period. 
There are two main parts to robotics, Mechanical and Programming, Mechanical members work with the programing members to make sure that they can build a functioning robot to fulfill tasks. Senior Sarah Kabboul is the Mechanical lead on the Beach Cities Robotics team. 
"I think when a lot of people hear 'Robotics' they think of maybe a nerd, sure a lot of us are socially awkward but we have strong people that are social, because we have to talk to judges, do interviews, and present, so were not all that stereotype with glasses and all involved in school." 
Last year the Beach Cities Robotics team advanced all the way to the world championships in Houston and were first in their division. 
"We haven't made it to the world [championships] on an odd year since 2011 but last year we broke the 'Odd Year Curse' so we are hoping that the even year blessing is still here this season," Kabboul said. 
Every season the theme and game play change as a whole new game and field are announced. This years theme is "Infinite Recharge" and involves score hoops and a "Wheel of Fortune," that requires a color sensor and programming. 
"This years game is a lot more simple in terms of the game pieces because there is only one, but the strategy aspect is more difficult," Kabboul said. 
The team works many hours during their practices on Monday, Wednesday and Friday from 6:30-9 p.m. and on Saturday and Sunday from 12-6 p.m.. 
"We have a ton of practice hours, but there's only so much we can do every practice, especially because we're only kids and most of us are still learning the mechanical aspects and the physics behind everything," Kabboul said. 
A large graduating class left a hole in the team they are still getting over the loss of the seniors. 
"Last year we were really disorganized and leaned heavily on our senior and junior classes, but this year we had a huge drop in upperclassmen, so now we have to rely on the sophomores to step up. It's a really big change in the leadership," Kabboul said. 
Freshman Ethan Cruz is just starting out on the team and is getting used to the new environment. 
"It's very daunting because there are a lot of people who already know what their doing and you're trying to figure it all out, so you have to take everything that they tell you with a grain of salt because you know that you're not at their level yet and you have to do your best at what you can," Cruz said. "It's gonna be a good season, we have a lot of great people on the team, and everyone is confident in our abilities to make it to worlds again." 
Leave a Comment
About the Writer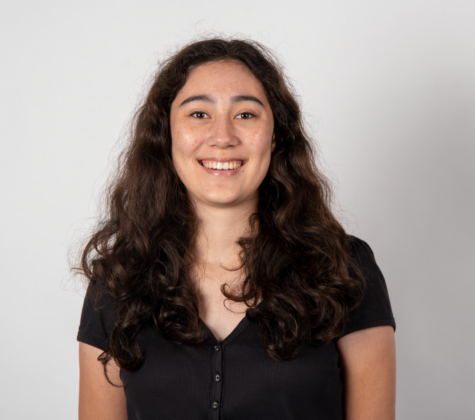 Emilie Takahashi, Features Editor
Hi! My name is Emilie, this is my fourth year on staff and did you know that green onions are super easy to grow in your backyard? Because I didn't know until I told my friend how excited I was about growing...