Honor the heroes
ROTC will honor veterans at upcoming tribute event
Seeing veterans smile and have a good time as they talk with kids in the Reserve Officers' Training Corps (ROTC) is senior Kelly Bassani's main goal for the upcoming annual Veterans Day Tribute event.
Bassani is the company commanding officer (CCO), the highest position offered in ROTC, and is going to be one of the many students in ROTC participating in the upcoming Veteran's Day Tribute event being held at Veteran's Park on Nov. 11.
"Whenever we have an event where we get to help out veterans, I always make sure to sign up for it right when I can," Bassani said. "It just feels so nice to see the veterans always so happy to see ROTC kids and it's such a nice feeling to give back to them."
ROTC is going to be holding a flag raising ceremony while at the event, where they are going to be replacing the current American flag in Veteran's Park with a new one as a way to honor the veterans attending the event.
"The event does a good job of showing the veterans how much we appreciate and respect all that they have done and sacrificed for our country," junior Christian Ferreira, member of ROTC, said. "We're able to honor their sacrifices in a traditional way through the event, but in a way they're always really happy to see."
The students in ROTC are also able to speak with veterans attending the event and talk to them about their experiences in the military.
"The stories the veterans tell us are always so interesting and it's definitely my favorite part of the event," Ferreira said. "They enjoy being able to talk about their stories to kids in ROTC who they know will always enjoy listening."
"Paying respects and showing appreciation" for all that the veterans have done is what the ROTC kids feel is most rewarding about participating in events like these.
"It's always a great time meeting with veterans and being able to speak with them about what all they have done for us and our country," Ferreira said. "It's nice to be able to show gratitude to them directly and have them know how grateful we are for what they have done."
Bassani hopes that this event will "inspire" more students to volunteer and help more veterans in the area.
"I feel so lucky that I'm able to participate in events like these," Bassani said. "It's such a heartwarming event where you feel so much gratitude for what you're able to do through ROTC, and I feel so proud to be a part of such an amazing program."
Leave a Comment
About the Writer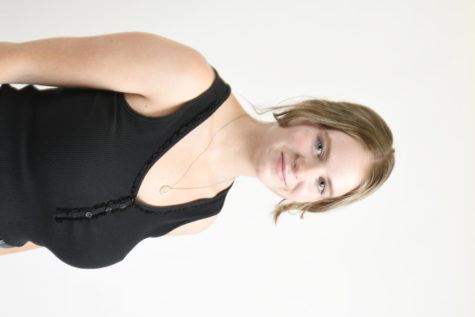 Meghan Jacob, Editor-in-Chief





Great girl who loves the High Tide and is very humble.