Let loose
Freshman Ryland Doersam dances his troubles away at Millennium Dance Complex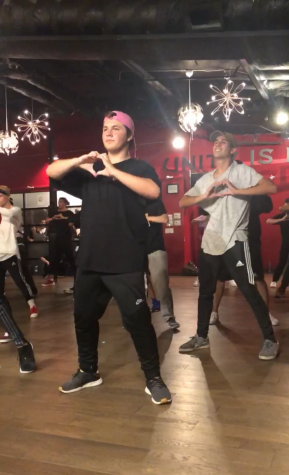 After a long, stressful day at school, freshman Ryland Doersam sits through agonizing, two hour long traffic to get to his final destination: Millennium Dance Complex in Studio City. There, Doersam can let go of his stress and inhibitions, and just dance.
Doersam takes hip hop classes at Millennium, which is known for its "amazing" dancers and famous choreographers. Doersam registers to take a Millennium class online and attends on his own time, enabling him to dance within a flexible schedule.
"If I'm really stressed out, I can go to a class and forget about everything that happened that day. I can just dance with my friends," Doersam said.
In addition to hip hop, Doersam has done jazz, contemporary and tap dance for three years. He takes dance classes four to five times a week at Hermosa School of Dance and Music, Boogiezone Utopia in Torrance, and Millennium Dance Complex.
"[Dancing] is very calming, especially contemporary because of its very fluid movements," Doersam said. "You can show emotion through your movements with the music."
Doersam has done musical theater for seven years, which introduced him to dancing early on. When he first began attending classes at Millennium, Doersam was scared and insecure in his dancing.
"When I first started hip hop two years ago, I was awful," Doersam said. "Everyone else in the class was really good, so I wanted to stop. I hated it. But I watched videos of these dancers, and that encouraged me to continue."
Doersam persevered, and he plans to continue dance throughout high school, hoping to get a job where he can combine his passions for drama and dancing.
"If I train and get better, I can get hired at places like Disneyland," Doersam said. "I think that would be an awesome job."
Dancing has served as an outlet for Doersam to manage his stress. The "really supportive" atmosphere of the studio encourages him to devote so much time to attending classes.
"[Dancing] has made me a happier person. It helped my confidence," Doersam said. "I'm more outgoing, and I can talk to more people now."
In addition to making Doersam a happier person, dance has allowed him to meet many "amazing" friends and choreographers. He greatly admires choreographer Brian Friedman, who choreographed for Britney Spears during her "Femme Fatale" tour.
"The choreographers are very nice," Doersam said. "I see those people that are so amazing, and I just want to be like that."
Freshman Rylei Borden, who is also a dancer at Millennium, has known Doersam for three years and witnessed his dance progression. She believes that he has shown major improvement and dedication for the art.
"When I first started dancing with him, he had never tapped before," Borden said. "I taught him how to tap, and then he started taking classes. He's grown a lot and you can tell that he loves it."
Doersam hopes to continue improving and excelling in the dance and entertainment industry. Despite his original fear, dancing in front of a crowd now excites Doersam.
"When you go out in front of everyone and you kill the dance that you just learned, it feels really good," Doersam said. "It's just awesome."
Leave a Comment
About the Contributor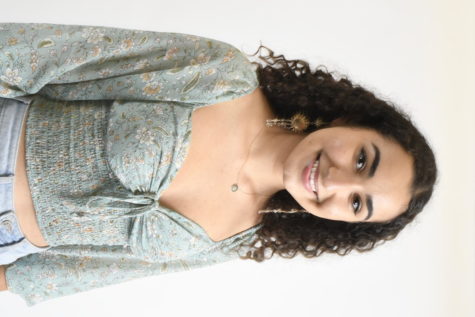 Nadia Bidarian, Editor-in-Chief
Writer, baker, candlestick maker