Keeping up momentum
Girls basketball continues their winning streak as they head to Arizona
Following the Battle at the Beach tournament, the girls basketball team played against Leuzinger, Centennial, and Foothill Tech. After playing these games the team has amassed a three game win streak.
Last Tuesday, the team played an away game against Leuzinger.  "It was a great, we had a lot of fun … and we worked really well as a team together" junior Anna Johnson said.
The team utilized this opportunity to try out their new defense. Their new full court press uses all of their team's speed in a 3-1-1 formation called Red.
"We came out with a lot of energy, and we held our energy throughout the whole game." Johnson said.
Thanks to their great start, the team carried that momentum to the end and wrapped up their away game in Lawndale with a score of 69-29.
Last Friday, the team played a home game against Centennial. The last time that the team faced Centennial was in the second round finals of CIF. The team defeated Centennial with a score of 61-24.
"I think that we came out ready to play and it was our first home game of the season," senior Lauren Taggart said.
Redondo ended the game with a blowout score of 72-7. "We came out and played hard throughout the game" Taggart said.
Last Saturday the team played against Foothill Tech at home. Last year, the team played Foothill in the quarter finals for the State Championship. The team won with a score of 60-41.
"We came out with energy and [we were] ready to play" Taggart said.
The team ended their second home game of the season with a score of 64-32.
"We executed our plays well and we were really focused on execution" Taggart said.
The team goes into their winter break and the Nike Tournament of Champions in Arizona with a 3 game win streak.
Leave a Comment
About the Writer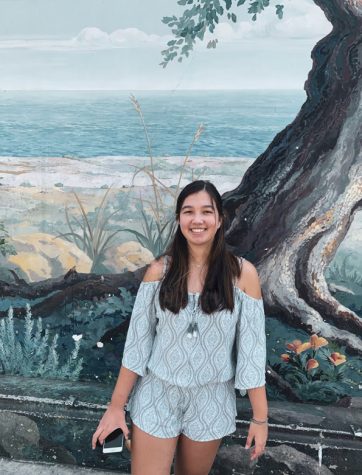 Sara Stienecker, Online Editor
Hi! My name is Sara Stienecker and I am a senior at Redondo Union. This is my 3rd year in journalism and I am one of the online editors. I love watching Netflix and listening to music in my free time....