Birds take flight
300 Bird scooters were dropped into Redondo Beach without approval
City Council members are doing their best to regulate the scooter Bird as they become more popular in the South Bay.
According to John Larock, a staff advisor on community service, on December 7, City Council received an email from Bird on a pop up-event that was going to take place for a few days in Redondo Beach to receive feedback. Their feedback would be shared with the city. Since the city does not have any regulations prohibiting or permitting the operations, all they could do was observe, take notes and pictures.
Since the city does not have any regulations prohibiting or permitting the operations, all they could do was observe and take notes and pictures.
Due to many neighboring cities banning scooters, City Council alerted neighboring cities of the Bird pop-up event.
"The assumption was made that if people get on a scooter in Redondo Beach, they might be likely to drive to Hermosa Beach, Manhattan Beach or El Segundo," Larock said.
A Council meeting was scheduled for Dec. 11 but Bird removed their scooters by Monday before it could happen.
"The mayor told them that if they worked on Monday morning he would call the special meeting on December 11 and that he would do the ban that night," Larock said.

At the moment the Council is focusing on implementing regulations on the scooter, there is a scheduled meeting on January 8 to discuss important issues on the Birds and other scooter companies.
There are many aspects of Bird that need to be discussed such as safety, location that birds can be driven, and where the birds are going to be able to be dropped off.
"So if they want to do bikes and scooters, we have to prepare with more bike lanes, or scooter lanes, or special places to park these shared vehicles for pick up and drop off or electric vehicle charging stations," said Larock.
City Council will need to determine if scooters are going to be recreational or transportational vehicles.
If scooters are transportation vehicles that people will take to get to work many issues can arise with that like carrying a briefcase. It's not that easy holding a briefcase as that will make the scooter unstable and unsafe.
Although scooters can help more people get from place to place, people who take buses will not be able to take the scooters on buses like bicycles that can be hooked up in the front of the bus.
City Council members will come together in March to discuss more issues on the scooters and regulations that need to take place. But what's most important for the City Council are people's safety.  
"Unfortunately we are rarely a step ahead because technology is moving very quickly. But at least we have to maintain pace to keep people safe and have the infrastructure to support the public's interest in using these new mobility," Larock said.
Leave a Comment
About the Writer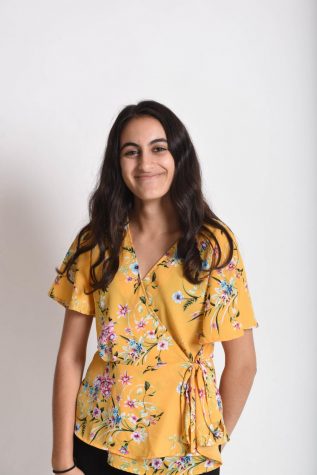 Summer Saad, Online Manager
"In three words I can sum up everything I've learned about life: it goes on." - Robert Frost