Finding the light in the darkness
Cancer is a tough enough battle on its own, but when it attacks your kids, a time full of darkness can become even darker. Sometimes, however, rays of light may emerge beyond a child's recovery.
With support from the community, surf coach Duncan Avery and his wife Nohea have been touched by these rays.
"One thing that makes us so lucky is that my wife and I, growing up in the area, haveve had so much support behind us that it makes the journey a little bit easier," Avery said.
Ever since word broke about the Avery's two kids and their diagnosis with medulloblastoma, an aggressive tumor in the brain, people from all over have flocked to help. Many have donated to the family's go fund me page, helping to raise $201,910 out of the $250,000 goal. Others like Cameron Chacker, Kendra Scott and a few of Avery's former students have set up their own events to help fundraise for the family.
"It's humbling, you know," Avery said, "that there's so many people out there in the this community to help us raise money for our family."
Avery finds it hard to accept all the money from everyone, but as it is a time of need for his family, all he can do is thank everyone.
"We're just so appreciative of what everyone is doing for us," Avery Said.
To show his family's appreciation, Avery and his wife are working with school administrators to start giving a $1000 scholarship to a senior who battled cancer sometime in their life.
"We hope to do this for the South Bay," Avery said. "It's our plan to to give back to the community and give back to Redondo."
Their oldest child, six year-old Kalea was diagnosed on June 8th and just 13 days later, their four year-old son, Noah, was diagnosed with the same form of cancer, a scenario unseen by many medical professionals. Kalea is scheduled to start 11 months of chemotherapy in a few weeks and Noah is scheduled to start round three of chemotherapy soon.
"They're doing as well as they can," Avery said, "It's hard for them to understand what they're going through and what exactly they have."
To maintain positivity, Avery keeps faith in the doctors and the belief that his kids will make it through.
"They don't really grasp the concept of cancer and a lot of the times," Avery said, "they just know that they can't do a lot of things they wanted to but they're handling it the best they can."
For now, Avery and his family just focus on the small victories such as seeing their kids laugh and play, enjoying life to the best of their abilities.
"They still have many fights left," Avery said. "We're just praying that they're going to be able to survive this."
View Comments (1)
About the Contributor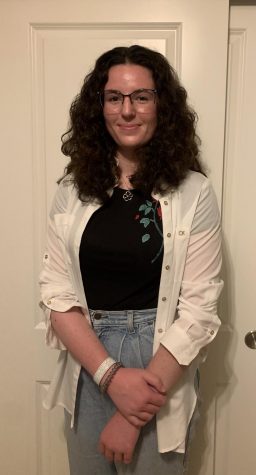 Lorraina Scolaro, Editor-in-Chief
Hi there! It's Lorraina. When I'm not busy editing stories you can find me listening to music or streaming Netflix/YouTube. I love muffins (muffins are life) and going on random drives. My quote to live...