A dark web in dark times
"Searching" is an innovative thriller for the age of social media
Living in a digital world, people often express a side of themselves that would otherwise be hidden from the world. Through a distinct and fresh way of storytelling through a computer screen, Aneesh Chaganty's "Searching" highlights the two-sided aspects of social media, allowing people a platform for their own voice while also introducing many dangers.
A computer screen opens up as the movie starts, taking viewers through memories of the Kim family. Little, everyday moments are captured and displayed through a camera in the computer, introducing us to the main characters David Kim (John Cho) and Margot Kim (Michelle La). These happier times, however, halt once Margot does not come home from a study group one night. Desperate, David attempts to help the police by commencing an investigation of his own, scouring the Internet for clues leading to Margot's whereabouts. Along the way, he discovers a hidden side of the daughter he thought he knew so well.
The Kim family has already faced a traumatic experience when Margot's mother, Pamela (Sara Sohn), passed away two years prior from cancer. There is a disconnect that forms between Margot and David, one that David chooses to ignore, inevitably leading to his ignorance of the new life his daughter leads.
With "Searching" being Chaganty's first full film, he did a great job creating a film that lived up to its role as a thriller movie, leaving viewers eager to see future work Chaganty will produce. Audiences are bombarded by new evidence and new theories at moments where the case seems to be coming to a close, keeping them guessing and coming up with ideas of what could have happened just as David experiences it.
Instead of being a traditionally filmed movie, this film tells the story through a computer window, giving viewers a feeling that they are in on the investigation alongside David. It really involves audiences in the investigation, making it seem as if they are doing the searching themselves.
Viewers are able to follow David and see whatever he is searching up and watching on the Internet, his text messages and FaceTime calls. Bringing this digital aspect into the movie further emphasizes its point of how much technology influences our lives and society.
Presenting the entire movie on a computer window was a risky move considering it might be hard to keep the viewers attention while creating enough suspense throughout the movie to keep them hooked. However, Chaganty excellently crafted and planned the movie so that viewers would not get bored watching a computer screen the whole way through.
This concept of storytelling through a computer has been seen in the 2015 horror film "Unfriended", although "Searching" succeeds in providing audiences with the adequate suspense along with offering an unconventional new point of view, while "Unfriended" was unable to provide an ample amount of terror and suspense in their scenes.
The movie had a spotlight around the various dangers of social media and the Internet. Namely, it demonstrates how easily people can create a fake reality for themselves online and surround themselves with fake friends. It also shows how oblivious people can be about what their loved ones are doing on the Internet.
With its original concept of storytelling through a digital perspective that reflects our technologically dependent society, "Searching" is able to exhibit the light and dark sides of the Internet, leaving audiences questioning the nature of their own digital "reality".
Leave a Comment
About the Contributor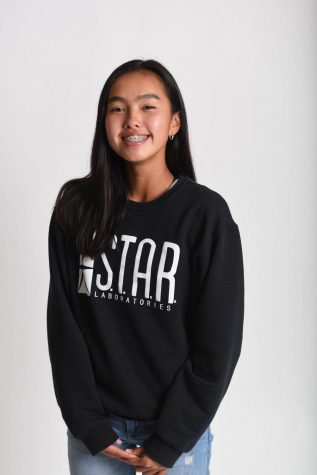 Sydney Nguyen, Staff Writer
Hey! I'm a sophomore and this is my second year writing, mostly in the entertainment section. When I'm not stressing over school and writing, I can be found on the tennis courts because (tennis) ball is...