Track prepares for League Finals
After a long season ending in a Bay League championship title for the girls, members of the track team hoping to qualify into the postseason face mounting pressure for peak performances.
Isabella Landry, a junior aiming to qualify into CIF for the 1600-meter race, believes that this pressure is a good motivator.
"I've had a few bad races recently because I was sick," Landry said, "but now I've recovered, and I'm not going to lose all of the work I put into this season."
Landry has been a consistent varsity runner throughout cross country. In track, she is a top sixty 1600-meter times for high school girls in California.
"I'm confident in my ability for this race," Landry said. "My greatest competition will come from Palos Verdes and Peninsula, but I'm already planning strategies with my coach to hopefully win the individual league title for the 1600."
On the boys' side, senior Anthony Bass aims to qualify into CIF for both the 1600-meter race and the 3200-meter race.
"Mentally, I've been keeping my nerves down and staying calm as much as possible," Bass said. "Physically, I've already done lots of heavy training, and I know I can rely on that strength."
Bass also gains confidence from the knowledge that his teammates will support him throughout his race.
"If I'm in a bad position during the race and lose some motivation, I know people like Farooq [Tariq] and Sangjun [Lee] will be there to cheer me on and get me back into a competitive mentality," Bass said.
In order to achieve peak performances, the coaches have cut down on the training intensity this week. With fresh legs and a solid motivation, Bass is optimistic about this race.
"It will be fun and exciting," Bass said. "This could be my last race of the season, so I'm determined to fight hard."
Leave a Comment
About the Writer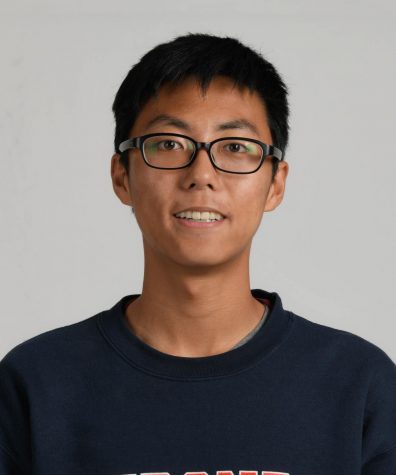 Sangjun Lee, Staff Writer
I am a staff writer for the RUHS High Tide newspaper, and this is my first year in this program. Aside from writing in the school newspaper, I volunteer in multiple organizations and hold leadership positions...