Learning to Fly
Student pilots Brenton and Fujita dedicate time to become certified pilots
The only barrier between the pilot and open air is their plane. Below are canyons, layers of red sedimentary rock stacked on top of each other. The Colorado River carves the gorge out further, at about 18,000 meters below the surface of the canyon. The pilot watches as the scenery goes by. Flying here would be one of the dream destinations of junior Abby Brenton.
"I like it because it's not something everybody else gets to do. It's kind of personal to me and just a few others, really. Flying isn't something that comes easily to a lot of people," Brenton said.
Brenton's father had flown 30 of the 40 hours needed to earn his license and left it uncompleted, inspiring Brenton to get her own. They started flying the CESSNA 172, an older beginner model of an airplane together at Zamperini Field in Torrance near the end of summer.  
"Just recently, I started getting my license because he inspired me. When I started taking lessons, that kind of started inspired him to restart," Brenton said. "So now we'll set aside two or three hours a day just for flying and so we'll go to the airport together and I'll fly for about an hour then I'll land the plane and we'll switch spots so he'll fly an hour. We're working on getting our licenses together."
Brenton's instructor, Darcy Venier, has been flying for about 50 years and started instructing six years ago. He says "paying attention, being aware of circumstances, and staying alert," makes a good pilot.
Instructors sit in the plane with students makes sure everything goes smoothly. They teach the students techniques and make sure they stay safe.
"Even when they're not directing you, they're there boosting your confidence," Brenton said. "Even if you were doing everything by yourself, having the instructor there makes you feel more comfortable."
Venier keeps teaching so he can pass on the knowledge he gained to younger students.
"I like to help the student understand all of the things," said Venier. "I'm trying to turn them into something they'll have for the rest of the lives."
Another pilot, Gregory Fujita, was looking for a job when he started. He took a liking to piloting and now wants to become an instructor. Eventually, he wants to fly commercially.
"I'm just going to work at it until it can be my career," Fujita said. "It's very time consuming but it's fun. It's definitely worth the time that I'm putting into. As long as I'm enjoying it, I'm going to continue to fly."
Fujita flies the Sling plane, or the Glass Cockpit, another type of beginner airplane. As it is a newer model, it comes with TV monitors, maps and other details the CESSNA 172 does not have.
Fujita also enjoys turbulence, even when landing.
"When you're flying, you're just going straight, it's very easy. Nothing's going on," said Fujita. "Once there's turbulence, you're really working with the airplane. So turbulence to any pilot would be fun while to [passengers] it would be scary."
The pilot has to be able to adjust to losing velocity or speed at a couple thousand feet. Because of this, most pilots have to have fast reflexes.
"You have to be instant," Fujita said. "You notice the plane being slow, bang you're nose down. If you notice you're losing altitude come in with some power."
Although having fast reflexes is important, being self-assured is key.      
"A good pilot would be someone that's confident, someone who really knows the airplane," Brenton said. "They know how it works, not just what to do, and somebody who's focused when they're in the pilot seat. They're not afraid to take action."
Leave a Comment
About the Writer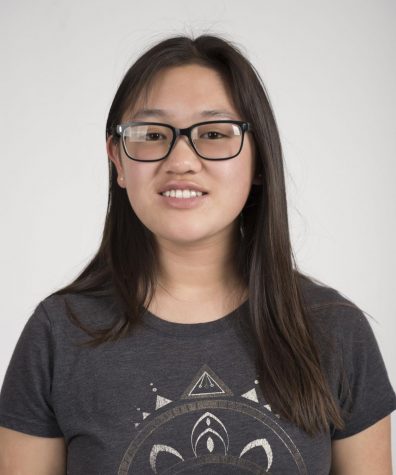 Sabrina Kim, Staff Writer
I'm a freshman writer who is constantly searching for sophrosyne.