APES students visit Washington Elementary
Between recess breaks and common core subjects, the students at Washington Elementary learned about the importance of the environment. Last Friday, six AP Environmental Science students participated in Washington Elementary's Earth day festival.
"[Washington Elementary] wanted it to be a more collaborative project between the high school and the elementary school. Our students instructed the elementary students on the dangers of marine debris and introduced them to the marine animals that might need protection from it," Moberg said.
The APES students involved either ran the informational booth or took turns to walk around as mobile teachers. They explained in basic terms the impact of all the trash left on the streets and what effect that has on the coastal ecosystems.
"It was really awesome because all these kids felt really passionate about coastal water pollution after we informed them about the deaths of marine animals or how the ocean quality gets degraded so much. I'm personally so passionate about the environment so being able to communicate with these kids about it was a really enjoyable experience for me," junior Alexander Talaie said.
APES teacher, Gillian Moberg, was thrilled to see her students use their knowledge to educate others.
"It was a very proud moment for me to see my APES students present the information we learned over the school year to the kids in a relatable way. I saw my students explaining to these little kids in a way that they could understand, making it more personal for them," Moberg said.
Junior Summer Moran felt prepared for the job of educating these young students.
"What surprised was that there were a lot of kids who were actually engaged in the topic and wanted to learn more about it. It was really nice to see that these kids care so much at a young age," Moran said.
Moberg loves teaching APES because it is one of the few classes where the topics taught can be implemented outside of the classroom.
"I love teaching this class, and I love teaching the people who take the class because you are all really passionate and optimistic. You all believe that things can change if there is a will, so I love the youthful optimism," Moberg said.
Leave a Comment
About the Writer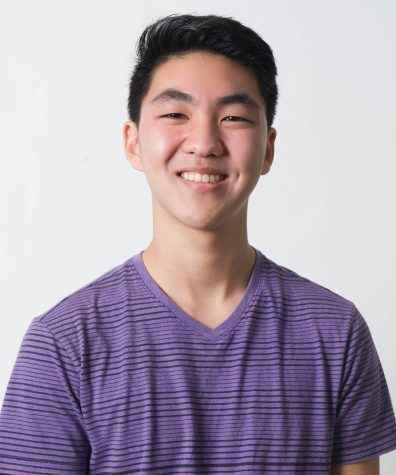 Ethan Park, Staff Writer
I really enjoy my time as a journalist. I've never done something like this before, so joining at first was a daunting experience. However, joining this class was one of the best decisions I've ever made;...