Easy, breezy, beautiful
Senior Mahina Armijo works towards becoming a professional make-up artist
What started out as a young girl watching her mom put makeup on turned into a passion for the fine arts of cosmetology. Senior Mahina Armijo expresses her artistic ability through lipsticks and eyeshadows.
"At a young age, I would always look up to my mom for makeup advice, and she was one of the reasons I got really into it," said Armijo. "She would do people's makeup for events or Halloween and I really liked it and watched her do it, and I would just practice all the time."
She spends her days watching YouTube makeup tutorials and practicing the necessary skills to be as good as her role models.
"I love watching videos on how to do makeup and it inspires me to grow as an aspiring makeup artist. I have a lot of people I look up to such as Carli Bybel, NikkieTutorials and Jeffree Star," Armijo said.
Although Armijo does not formally run a business, she has friends and followers on instagram lining up to get their makeup done by her.  
"[Armijo] has so many people who contact her all the time for her to do their makeup," senior Jessica Sanchez said. "She's done my makeup many times and I love it everytime she does it."
Taking into account the hardships and competitiveness of going into a career pertaining to cosmetics, Armijo is determined to pursue a cosmetics career to accomplish her lifelong dream to become a pro makeup artist.
"I am going to El Camino and I'm doing the cosmetology program they have for next year," Armijo said. "I think it will be fun going to the cosmetology program. I'm not really that nervous about it although it's very hard to make it big in the cosmetology world, but I'm more excited to try new things. You've got to have a lot of skill to be known, so lots of practice is needed."
Sanchez, as well as all of Armijo's friends, believes Armijo has what it takes to be America's next top makeup artist.
"She has the potential to go professional because she has been doing makeup ever since she was thirteen. She watches videos on how to do them to improve her skills. She does makeup on many people which is practice for her, and her customers always come back which shows that she's doing a great job," Sanchez said. "She practices on herself almost every day to see her abilities and the outcome of her work. Mahina is great at what she does and I know in the long run she wants to make it professionally, and I strongly believe she can accomplish that with her talent."
With over 7,000 followers on her makeup Instagram account, she was given the chance to promote many small companies.
"I promote this company called Luna Queen Cosmetics on Instagram. They are a small company who were looking for promoters who had around 3,000 or higher followers to help people hear about their company. I direct messaged them and they said that I could be a promoter," Armijo said.
Armijo also wants to collaborate with multimillion dollar cosmetic companies and become known.
"I definitely want to work with companies like Benefit, Tarte and Anastasia Beverly Hills. They usually collaborate with famous Instagram makeup artists or famous YouTubers which I would want to do also," Armijo said.
She remembers being fascinated by models and wanting to be like them because they seem so glamorous all the time.  
"I wanted to model or do something along the lines of that because I wanted to wear makeup all the time. I just became better at doing makeup from practice and I was like, 'okay, hey, I could actually be good at this,'" Armijo said.
Armijo's cosmetic capability doesn't end here. She wishes to eventually branch out and make a name for herself.
"I hope to possibly have a business in the future or be sponsored by a big makeup company. I would jump at any chance to make my own makeup and have my own brand," Armijo said. "But who knows what the future holds."
Leave a Comment
About the Contributors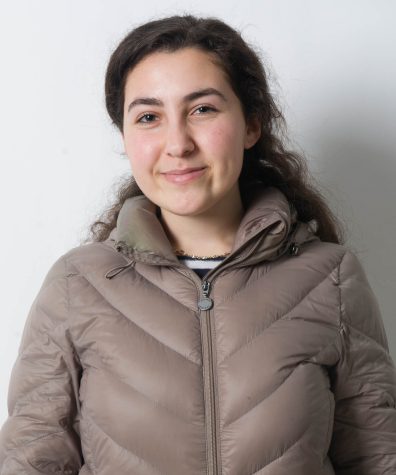 Maryam Bacaloni, Staff Writer
I am often busy with school, but when I'm free, I enjoy playing board games. My friend, Dina Ghanim, calls me Millie. I am president of the American Red Cross Club, and I am currently interning at Thale...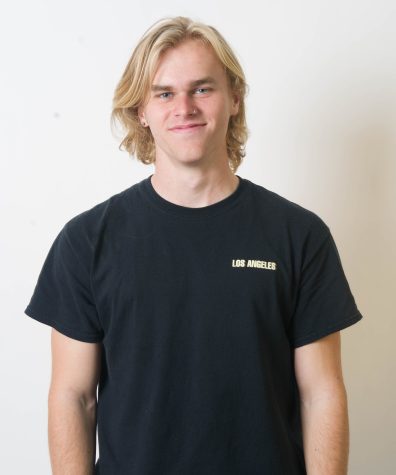 Jarrah May, Photo Editor