Students attend LA Women's March after the 2017 Presidential Inauguration
Saturday, Jan. 22, about 750,000 people, including many RUHS students, gathered in downtown Los Angeles to march and protest the discrimination that women and minorities face today.
Bing Rethy, Sophie Maguy, Sabrina Dimesa and Maggie McGuinness were among some of the students who marched to demonstrate their support.
"I think there is a really big misconception about the women's march but also feminism in general. A lot of people think that the Women's March was a protest against Donald Trump's presidency when really it was a nonviolent march for the rights of women, the LGBT community and minorities. People think feminists are people who are putting men down or think that women should be treated better than men, but it is really just the radical notion that women are people, that we are the same as men," Maguy said.
Junior Joe Witteman feels that some of the points made at the march were valid, while some were overstated.
"I don't totally disagree with what the women's march was for; I can see why they are upset. Based on my experiences of how men treat women I think saying that women are always treated differently is an exaggeration. At least in Redondo Beach I don't think that it's a very big problem," Witteman said.
There were 673 marches across the country and several more around the world in support of women and other groups who face oppression. Some of the major marches took place in Washington DC, New York City, Boston, Atlanta, Denver, Phoenix, St. Paul and West Key.
"It was primarily a women's march, but it was worldwide and for everybody to show that we are united as people and we will not be divided," Rethy said. "We are stronger together and I believe that everyone should be equal."
Many people marched not only to show their support for others, but also because they feel "personally affected" by the discrimination minority groups face.
"As a woman in America, especially with the recent political changes, there is a lot of discrimination. Women are still being paid 78 cents to every man's dollar, so there are definitely a lot of barriers that women face right now." Maguy said. "We need to fight for women's rights in our local communities and I personally have really tried to promote girls in STEM and in careers that are male dominated. I have definitely witnessed minorities and LGBT people being discriminated against. It's a big issue in America and in the world. Even in Calif. it plagues our society."
The marches faced criticism from those who feel that they were meant only to protest Donald Trump's presidency. Junior Daniel Nevarez agrees that the event turned into a protest against Trump rather than a march of equality.
"Some people didn't even focus on women's rights. Madonna was talking about bombing the white house; why was that necessary? That has nothing to do with women's rights that's just being upset about the election. I don't think that is okay but I also don't support Trump," Nevarez said.
Some who attended the marches feel that it is inaccurate and that they had a greater purpose.
"There were a lot of pro-choice people there, there were people who were supporting the LGBTQ+ community and there were some people who were there simply to show their dissatisfaction with Trump. There were a lot of messages that were all slightly different but in the end everyone was there to promote equality and create a sense of security to show people that they can and will be accepted," Dimesa said.
The marches were criticized by Kellyanne Conway who claimed that the people who attended were "on a diatribe." Some felt it might turn violent and possibly lead to arrests and/or property damage. Although there was a massive turnout, there were no arrests or property damage.
"Even though there were a lot of people it was kind of a cozy environment because everyone was supportive of each other. I think people felt safe, even though it could have been a charged environment. I thought there was a really good energy," McGuinness said.
A major concern for those who attended the marches is keeping this enthusiasm for equality alive now that the marches are over.
"I think advocating and working to make our voices heard as women and minorities is really important," Maguy said. "I'm really excited about the future and all that's to come because this is just the beginning."
Leave a Comment
About the Contributors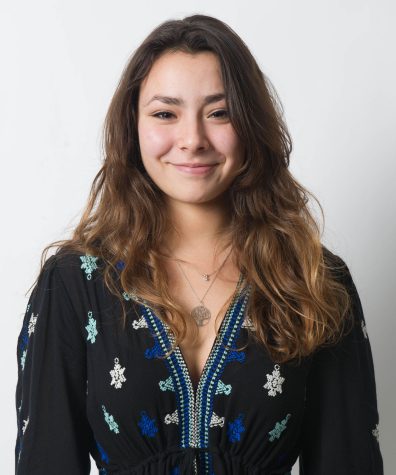 Amanda Ban, Staff Writer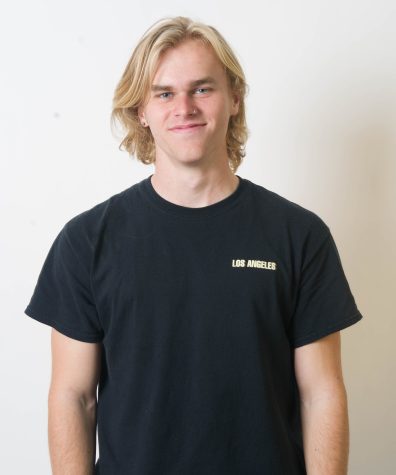 Jarrah May, Photo Editor