New year, new assistant principals
Bryan Ines and Meghan Schooler begin positions as vice principals
The new year brought in two new assistant principals, Meghan Schooler and Bryan Ines. The two new assistant principals are taking the place of Lindsey Corcoran, who went to work for LAUSD and Anthony Bridi, who is now the principal of Shores.  
Ines started his educational career as an admissions counselor for UC Irvine, took a job as a high school counselor at Alliance Baxter High School, and then became an assistant principal. Ines's job at RUHS is not his first time as assistant principal, but he came to this campus to continue his mission, which is helping kids get into college, on a broader spectrum.
"I'm coming from a different school, but the students there also wanted to go to college and get good grades. So I'm coming from another school to continue the same mission, which was to get students into college," Ines said. "I wanted to work here so when students leave the high school, they are college and life ready."
Schooler began her educational career as a middle school English teacher at Los Angeles Academy Middle School and then took a job as an instructional coach at Ralph Waldo Emerson Middle School, which meant she worked to make the instruction at her previous school better. Schooler then went into administration, taking on a job as assistant principal as Locke High School  Later, she became the principal at Animo Mae Jemison Charter Middle School.
Both Ines and Schooler say that the transition to a school with such a large campus and student population was a big change.
"I've been at really big schools before. With that being said, is it a big transition right now? Yes. I got used to a tiny school. The biggest difference is just the size of the school. It's expansive," Schooler said. "One of the biggest challenges is going from class to class and meeting all the teachers and recognizing all the students."
Ines says that the big campus is very different from the other school he worked at, but the various extracurriculars offered at RUHS is also peculiar to him.
"There are a lot more students here. That's been the biggest difference. The amount of extracurriculars here is also very different from where I used to work. The main focus there was on the A through G requirements," Ines said.
Ines's goal for RUHS is to make sure students are ready for life after college.
"I definitely want to increase student academic achievement and help students become successful and become college ready. So it's not that I'm necessarily planning on changing anything, but I want to build on what's already been established and be a part of student success," Ines said.
Schooler plans to try and improve the school's already existing programs.
"My first plan is to get to know the school, to get to know the students, the staff, the traditions and culture. I hope to be able to find places where I can contribute new ideas or where I can help grow programs that are into something even greater," Schooler said. "But I'm not coming in with any specific plans because this is a thriving school already and I want to first come in and learn about it."
While Schooler has plans for the school, she also has personal goals she wants to achieve during her time at Redondo.  
"One of my personal goals is to learn how to be a better delegator and supporter," Schooler said. "Another one of my goals is to become really talented at being able to meet with the people who have different tasks, to empower them, to support them so that they can make their vision come to fruition, so they can feel that they are being supported."
Ines chose to work at Redondo because of his history in the South Bay community.
"I graduated from the South Bay, and I went to elementary school in the South Bay. Redondo Beach was the first beach I went to when I came here from the Philippines. Having lived in and around here, I feel like I could better serve my community," Ines said.
Schooler chose to work at this school because of its geographical location and its philosophies about teaching.
"I used to live in the South Bay and I loved the Redondo community. I was looking online, so much of what was on the school website resonated with me, my educational philosophy, my passions, my interests," Schooler said. "The teachers, the district, and the admin are really reflective. They're always thinking 'what can we do better?' They also have a huge counseling team and that shows they care about the kids and now I get to say I care about the kids too. I'm just really excited to be a part of the team here."
Leave a Comment
About the Contributors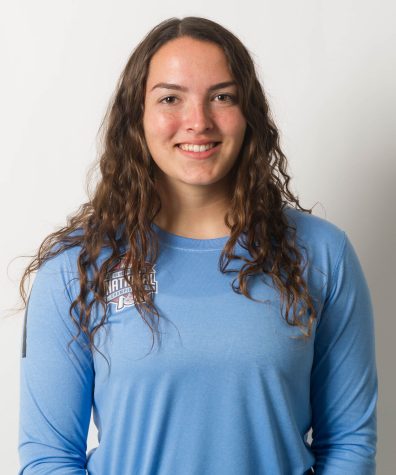 Eden Millan, Photo Editor
I am a sophomore and a Photo Editor of the High Tide. Outside of newspaper, I am a goalkeeper for RUHS Varsity Girls Soccer, along with my club team Beach Academy. I also participate in the Model United...