Founding Virtù
Sophomore John Forbes creates local clothing company
Sophomore John Forbes had the idea of creating his own local clothing company, Virtù Clothing Co. to give himself experience in the entrepreneurial world.
With lots of work and effort, he made sure it was off the ground by Christmas break, with photo shoots daily and managing the company's Instagram to bring in more followers.
"I had a certain drive that enabled me to go so far within such a short time frame. By the start of Christmas break I got my Instagram from 0 to 500 followers within 6 days, doing general promotion and preparation," Forbes said.
Even with the constant stress of managing his company and keeping up with school work, Forbes says he makes sure that he works hard for the company and puts in every ounce of effort he has.
"My products are high quality, 60/40 poly/cotton blend shirts, locally printed in Hermosa Beach, and have a whole community of support behind them. They represent anyone and everyone with a passion, which I believe speaks to most people. If you do choose to buy a shirt, know that you are backing a whole team of like-minded individuals working towards their passion," Forbes said.
He came up with the name "Virtù" from a Machiavellian term, meaning 'drive, talent, or ability directed toward the achievement of certain goals.'
"My interpretation of this and what the company name 'Virtù' means is this brand is for anyone with a passion, whether that be surfing, skating, a sport, the arts, that wants to be the best they can be," Forbes said.
As for the slogan, "from the land," he says it represents the company's love for the environment and how we strive to give back to both the community and planet.
"I plan to give back by starting a club at our school for people interested in entrepreneurship and starting their own business. Also, when I get my website up, Virtù will donate 10% of all profits to an eco-foundation based on saving the planet," said Forbes.
His target demographic is high schoolers, who he believes will help get his brand into surf shops.
"My immediate goal is to get the company into every single local surf shop in the South Bay and hopefully get collabs with more large scale companies," Forbes said.
Forbes is also working on expanding to local high schools by having friends represent and sell his clothes there.
His future plan with the Virtù Clothing Co. is to sell his company in a year or two onto someone he know will put forth their full effort, so he can focus on college, and focus on making it to his future career.
"My dream right now is to study Entrepreneurship and Technology at UC Berkeley, and go into a career as an entrepreneur in the tech industry which includes companies like Snapchat, Facebook, Google, and Instagram," Forbes said.
Forbes uses his company for the entrepreneurial experience.
"The main reason I created it was to get the experience of running a small business and using it to make myself stand out when applying to colleges," Forbes said.
Before he hands off his company, he is working hard to increase the items he sells.
"I am currently selling one men's shirt design for $20. However, I will have two men's shirts by the end of the month, and within the next two to three months I plan on releasing a spring line of four men's shirts, two women's tanks, four different hats, and two kids' tees," Forbes said.
John Forbes didn't always have the idea to create a clothing brand, let alone his own company.
"I've had an entrepreneurial drive since freshman year, however, it was just a month ago I really focused on getting it going," Forbes said.
Throughout the whole process of creating and starting up his whole company, his friends and family have been supportive through it all.
"I couldn't have done this without the help of a bunch of people. Of course with this there is criticism, but I always take it as constructive and use it to push my business further," Forbes said.
Leave a Comment
About the Contributor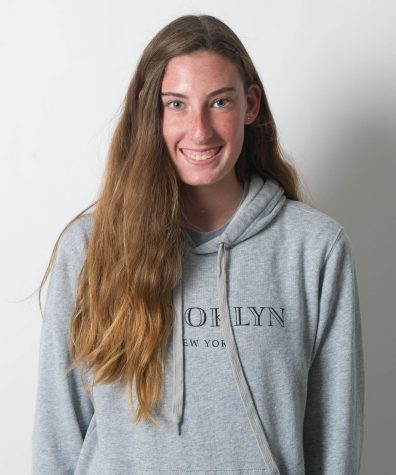 Kylee Kallick, Staff Writer
I also go by Kylee Blue, my middle name. I'm on the track team, which I mostly just high jump for. I'm very tall for my age, so I typically get mistaken for being in higher grades than I'm actually in,...