Making waves
Waking up early in the morning to go out and photograph surfers is a sacrifice freshman George Ejupi is willing to take if it means perfecting his hobby of taking pictures. After accumulating over 22,000 likes on an Instagram post of his after a repost by SURFING Magazine, Ejupi has gained the drive to further improve his skills and take his photography to the next level.
Gaining thousands of likes, getting recognition from a popular magazine, and doing what he loves, all began in second grade during a trip to the Bahamas after the family purchased a new camera.
"My parents didn't want me touching [the camera], but I did anyways because that's just me, I'm that kid you know?" Ejupi said. "I just played around with it for many years, and I started seeing things differently. I started to notice photos with more detail and gained more aesthetic pleasure from photos."
A year and a half ago, Ejupi started taking photography more seriously. It took time for Ejupi to decide to photograph surfers and the waves. He debated between photographing landscapes, portraits, and skateboarding, which he still makes time to do.
"I would surf and always go swimming in the ocean. This helped me immensely," Ejupi said, "I feel like I have the eye for it and where to be and positioning and all that. I know how to get the perfect position for a shot and adjust to the rip currents and the strong waves."
Inspired by the sense of calmness he feels when in the ocean, and the work of other photographers like Zak Noyle and Brent Bielmann, Ejupi's inspirations have influenced him to take his photography to the next level of professionalism.
"With what I do, I always have fun no matter what, but there is definitely hard work that goes into it," Ejupi said. "You can't really play with the ocean, you have to keep up with the unpredictability and the constant change. That's just mother nature, you never know what is going to happen when you are in there, so you just have to stay on it."
According to Ejupi, friends and family, have been very supportive of him during his experiences of photographing surfers and waves.
"I've had a couple friends when I first started that would always want to shoot with me, like my friends Kyle, Brian, and Johnny," Ejupi said. "My parents of course would be supportive, and my family would always love to look at my pictures. Also Zak Noyle, one of the best surf photographers, has helped me a lot."
Though, Ejupi has tried to adjust his schedule to be able to accommodate taking pictures of surfers and waves, and other important people and hobbies, he still has had to make some sacrifices .
"I've been missing out on hanging with family and friends, waking up really early and leaving my warm bed to go into the ocean, and just doing homework later," Ejupi said, "I've missed out on some basketball as well, and it's kind of sad that I have drifted away from it, but I like this better and it is important that I do what I love."
One of Ejupi's friends, freshman Kyle Jacobs, has helped Ejupi out for quite some time. He would critique his photos, give him advice on filters, where and when to shoot, and help with editing.
"George takes really amazing pictures, and I get excited when he gets a really awesome one," Jacobs said. "I really encourage him to get as many pictures as he can, because you never know when he can get an amazing shot."
It took Ejupi a little over half a year, from December 2015 to June 2016, to get comfortable with surf photography, and become good through techniques and countless hours of being in the ocean and practicing, according to Ejupi.
For Ejupi, getting his photo re-posted on SURFING Magazine's Instagram account, currently holding over 1.2 million followers, Ejupi said, "is a surreal and cool experience," and he hopes for more opportunities in the future.
"To have the photo editor, who has really tough taste in photos, want to have my photo and pay for it is a really cool thing, and I hope to have more pictures in the future and hopefully have it in the print edition as well."
Ejupi has used the publicity to gain followers and attention from other magazines and companies, and has used it to help contact them and possibly get more pictures in social media accounts as well as magazines.
"I've been noticed and I e-mailed other photo editors at other magazines and they said that I have a great eye and to keep submitting photos," Ejupi said. "I just need to make more connections."
In the near future, Ejupi plans on going to many different exotic places to get the best photos and meet talented surfers.
"Years in the future, I want to be contributing photographer at either SURFING Magazine, Surfer Magazine or What Youth. I still have much to learn because I am still so young, but my main goal is to be a member of the staff at one of these magazines." Ejupi said, "It would mean the world to me to be appointed as a staff member, and it's a lot of responsibility and it's kind of scary at the same time, but it's great because I get to do what I love as a job."
Leave a Comment
About the Contributor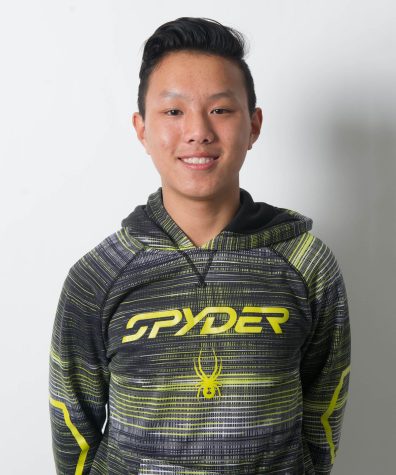 Whayden Dhamcho, Staff Writer
Education is the key to success and will get you far in life. If you have the goal to be wealthy one day, a great education and creativity will pave the way to success. I love to hang with my buds and...