Around the dining table
Senior actresses reflect on adjusting to a new play style
This year's fall play is based around a single, everyday object: a dining table. It follows how the use of such an ordinary object, has changed throughout time. The fall play, The Dining Room, is being performed on Dec. 8th, 9th and 10th.
There is no dominant lead in this play, but instead has over fifty roles to show the multiple relationships throughout different periods of time.
Because of the use of so many characters, actors are doing something that they typically don't do on a regular basis and are playing multiple roles.
"It's been a different experience preparing for this show because I am playing multiple roles. It's unique to develop different characters for the same play, which has forced me to concentrate on every detail about my characters," senior Noelani Montas said.
Having more characters than usual, the rehearsals are very different from other times, saying that the actors don't usually get a chance to see their fellow peers act. But in this play, the actors get more of a chance to see their fellow actors playing their role and really get to experience how it feels for everything to come together.
"When we do a whole run through the show, you get to see scenes other actors have been working on. All of our scenes come together at the end and form this play. It's an amazing process," Quevedo-Capizzi said.
On top of the change of having so many characters, they also had a change in directors, with old drama teacher Justin Baldridge leaving after eight years.
"It wasn't much harder preparing with a different teacher, as most of us have worked with multiple directors in our lives, but it had a different experience than what we are used to," Montas said.
One of the biggest things that they have struggled with though, without Baldridge there, is not having the pressure on them.  
"We don't really feel pressured yet. We don't have Mr. Baldridge yelling, making us nervous, and putting the pressure on. That feels different because right now we're in tech week, and normally we're stressed, frustrated and angry, which makes us work better," said Montas.
Quevedo-Capizzi believes the play, which might look as if it has a simple meaning to it, actually goes much deeper than it seems.
"The moral of the story is that families no longer gather around the dinner table in unison to spend that quality time together. People seem to lose that idea through time and is one that brings everyone closer together," Isadora Quevedo-Capizzi said.
According to Montas, the actors have put in a lot of time and effort into making sure the play goes as plans and runs smoothly. They have also put in a lot of practice into transitioning between the different moods of the story well.
"I had a little trouble in one of my roles. The scene shifted to comedic and I have so much trouble with comedic scenes. It has been a learning experience, though." Quevedo-Capizzi said.
The differences between this play and others did not let the cast stop them from making the play the best it can be. It also helped prepare them for the real acting world.
"Most of us have worked with multiple different directors in our lives, and different genres, but it was a different experience than we are used to," Montas said.
According to Quevedo-Capizzi, the whole cast and everyone involved with the play have put in countless hours into making sure the show is up to their standards.
"People should come see the play because we have worked extremely hard hours to put together this production, strictly for an audience to enjoy. It is very fin with scenes that are comedic as well as dramatic," Quevedo-Capizzi said. "The department would love the support and encouragement."
Leave a Comment
About the Contributor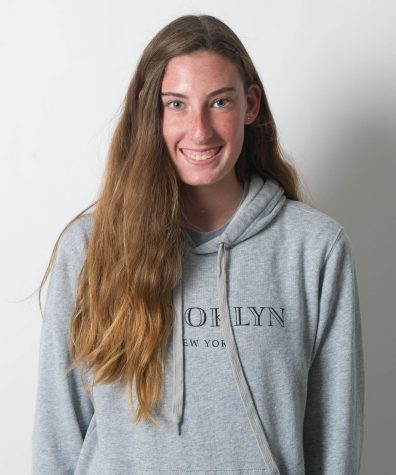 Kylee Kallick, Staff Writer
I also go by Kylee Blue, my middle name. I'm on the track team, which I mostly just high jump for. I'm very tall for my age, so I typically get mistaken for being in higher grades than I'm actually in,...