Too close to home
Despite the distance, the Russia-Ukraine war affects Russian and Ukrainian RUHS community members
Half a world away, a long simmering conflict between Russia and Ukraine exploded once again as Russian armies invaded Ukraine on Feb. 24. Since then, more than a thousand people have died and hundreds of thousands have fled the country.
Math teacher Anastasia Kapitonova first heard about the invasion via social media, which was quickly confirmed by the news. 
"I started crying. I couldn't help myself," Kapitonova said. "Most of my family is in Russia and my stepdad is from Ukraine. [Ukrainians and Russians are] brothers and sisters. Russians have family in Ukraine and vice versa. It's absolutely devastating and heartbreaking to see that these people are fighting one another. There are stories of soldiers not knowing who they're shooting because everyone looks the same. It's horrible."
On Feb. 21, Russian armies moved into the Donbas region in eastern Ukraine, where Ukraine had been fighting Russian-backed separatists since 2014, when Russia invaded and annexed the Crimean peninsula. Russia began a full-scale attack on Ukraine on Feb. 24, the largest conflict on European soil since the second world war. Casualties are not yet known but according to Wall Street Journal, but more than two million people have fled Ukraine since the beginning of the invasion. 
Sophomore Elizabeth Baranoski has a Russian background, with family and friends in both Ukraine and Russia. A family friend and her children were stuck in eight hour traffic while fleeing to Poland from Ukraine. 
"I can't even imagine how stressful that was. I'm not even sure where they are right now," Baranoski said.
Not everyone can or wants to flee Ukraine. A different family friend of Baranoski has a farm in rural Ukraine and is unwilling to leave despite urging by her family living in the United States. 
"She really does not want to leave her cattle and animals because that's her life. That's what she worked for. And she can't just abandon them like that," Baranoski said.
Even though the war is happening two continents and an ocean away, the repercussions are still heard and felt here. Junior Mykhailo Ponomarenko and his parents moved to Redondo in 2016 from Kyiv, where most of his family still lives in the midst of the war.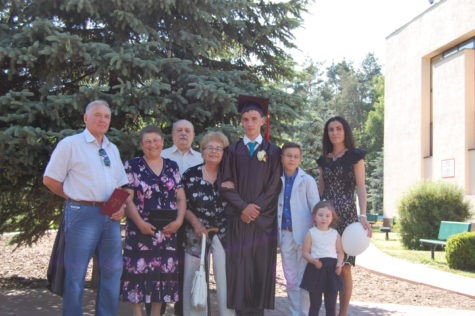 "My grandparents have had to go down to the bomb shelters pretty often and during the night they've had to sleep in bomb shelters just in case some something happens and they're not awake to react to it," Ponomarenko said. "My grandmother is not mobile enough to go up and down to bomb shelters everyday, so she wasn't even able to go down to the bomb shelter. She just has to hope that a bomb doesn't hit."
For Ponomarenko's grandparents and likely many more of their generation, the Russian invasion has dark historical undertones.
"Now they are in their eighties. They've lived through the fall of the Soviet Union. They've spent all their lives working to where they are now. Now they're seeing Russia move back in and destroy everything they've known. They're terrified," Ponomarenko said.
The rest of the world is by no means relaxed either. A common question asked is, why doesn't the United States put troops on the ground or planes in the sky to defend Ukraine? According to the Washington Post, the White House fears an escalation to World War III and nuclear warfare. While a direct military intervention in Ukraine is unlikely, it is far from the only item in NATO's toolkit. Since the invasion began, the West has imposed harsh sanctions on Russia. Russian bank assets have been frozen and countless American and European companies have halted exporting goods and services to Russia. The result is a slumping economy and inflation, with the Russian ruble falling to a single cent in value, according to NPR.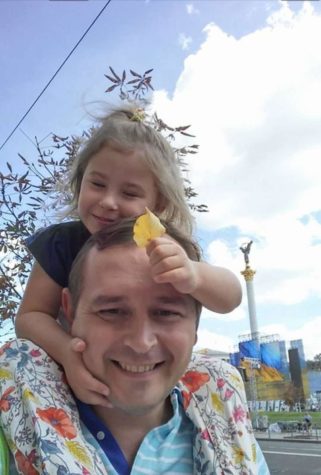 "I think that all the sanctions are putting a lot of pressure on the [Russian] government in a good way. I believe that more can be done. I believe that we should ideally stop buying oil and gas from them," Ponomarenko said.
Though placing a national embargo on Russian gas is beyond many common people, it does not mean the individual is powerless to help.
"I believe that each individual ideally should, if they can afford it, donate to organizations like the Red Cross and and the National Bank of Ukraine, UNICEF, anything like that. They're giving out humanitarian aid like food and medicine, as well as calling on public officials to do more and in helping Ukraine and stopping Russia," Ponomarenko said.
AP European history teacher Nicholas Sklarenko is Ukrainian and described the war as "a battle for Ukraine's future." Sklarenko has been following the tension between Ukraine and Russia since 2014, when Russia annexed the Crimean peninsula. 
"'Does [Ukraine] become a nation that looks to the West for inspiration, or does it remain under the sphere of Russian influence?' That's something that Ukraine has been grappling with since the fall of the Soviet Union, and now they have chosen which direction they want to go. And Vladimir Putin doesn't like that direction," Skarenko said.
However, according to Sklarenko, if the goal of sanctioning Russia is to dissuade Putin from war, there are only limited effects if sanctions intend to stop the fighting and stop the killing of innocent people.
"[The war] impacts everyday people and that's the tragedy of this," Sklarenko said. "That's the unfortunate reality about this war in general. Everyone suffers except for Putin."
Leave a Comment
About the Contributor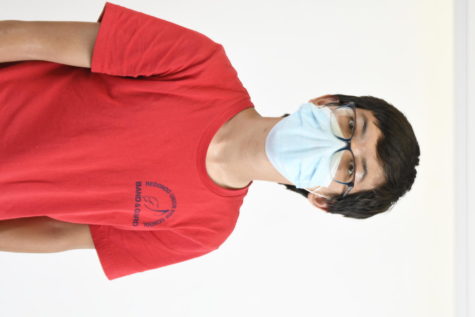 Micah McFadden, Staff Writer





I am in my freshman year, and this ismy first year in the High Tide. I enjoy writing, creating music, and designing games.