Dominating the competition
Girls varsity soccer tied for first in Bay League and is currently third in California, with nine underclassmen on the team of 24
On Jan 31, the Girls Soccer team defeated Mira Costa for a second time this season, bringing their record to 4-1 in the Bay League and 12-1 overall. Redondo tied Costa and Palos Verdes for first in the Bay League and they are currently third overall in the state. Though this record is not unheard of for the team, they're set apart by how young they are, with five freshmen and four sophomores on the 24 person team. To put that in perspective, last year's team had only two freshmen and the year before only one.
"[Performing well] means so much more because we're a [younger] team," senior Eissa Quinones said, who plays center back and a forward on the varsity team.
Freshman Shannon Davidson, who plays center midfield, describes playing soccer for high school as "a cool experience to play with people who are older than me, because I don't normally get to do that in [club soccer]."
"In club, I have been playing with my teammates for a really long time. I've gotten to know a lot of them already and they're all my age. But in high school, I haven't played with a lot of the people at all. It's fun to get to play with new people and different ages," Davidson said.
Marsden partly attributes the success of this year's team, at a tactical and strategic standpoint, to having "goal scorers."
"Sometimes you can have an incredibly great team that possesses the ball all over the field and wears the other team out, but they just can't seem to get the ball in the back of the net," Marsden said. "You have to sometimes have a [player] or two that knows how to get in behind the defense and can find the back of the net."
Having a goal scorer was something that other top Redondo teams lacked in the past, according to Marsden. "This year we have two. One is a junior and one is a freshman. They both have a real nose for the goal. We also have a senior who's got a fantastic free kick who's put away some incredibly timely goals."
One challenge the team faced this year is that the major games against rivals Mira Costa and Palos Verdes were away games.
"That was definitely an advantage for them. They had really big crowds cheering on their team," Marsden said.
The pandemic also plays a role, "dominating every conversation," according to Marsden. The team could not play between Dec. 20 and Jan. 12, "which was really hard mentally and physically because we had worked really hard in the preseason to be fit."
"We had to hit pause and take a break in the middle of the season, which stalled momentum," Marsden said.
This has not stopped the team, playing five games since then and winning several in a row, including the win against Mira Costa on the 31st. 
When coming to team rituals, the team has done team dinners before the pandemic, and while that has ceased, the warmup has mostly stayed the same, including the presence of music "to get us in the mood", according to Quinones. "[The playlist] has a bunch of throwback songs from the 2000's and rap songs; everyone's taste is in the playlist."
"We definitely are very relaxed during our warm up." said Shelly Marsden, the team's coach. "We've got the music blaring. Everybody's kind of bringing out energy in each other and then as we get closer to game time the intensity really picks up, the cheering is always really loud. They're just very excited to get on the field," Marsden said.
"[The team does] not take for granted any opportunity, even a practice," Marsden said. "We appreciate it. We work hard for it. And we are going to give everything we absolutely have because we don't know what's coming tomorrow. One day at a time."
The varsity team will play in the third round of CIF on Saturday, Feb. 19 at 5 p.m.
Leave a Comment
About the Contributor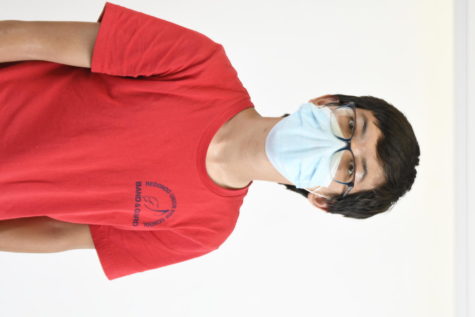 Micah McFadden, Staff Writer





I am in my freshman year, and this ismy first year in the High Tide. I enjoy writing, creating music, and designing games.