New variants call for booster shots
FDA authorizes the COVID-19 booster shot for 16-17 year olds who had their second dose at least six months ago
The arrival of new COVID-19 variants such as Omicron and Delta are putting the vaccine to the test.  On Dec. 9, the US Food and Drug Administration authorized Pfizer and BioNTech COVID-19 booster shots for 16-17 year olds who had their second dose of the original vaccine at least 6 months ago. CDC Director Rochelle Walensky highly recommends booster shots as they increase protection from the virus and ward off newer mutated strains. 
Around 2.6 million teens now have the opportunity to get the shot on top of the 141 million adults who are already eligible.  Senior Gisselle Frisby is among these teens and is relieved to be getting the booster shot so she can keep herself and her family safe.
"My mom actually works in a hospital, so having the booster shot is going to help keep me safe because she is exposed to COVID-19 patients. My parents are also both immunocompromised and I have a heart condition, so it just makes me feel better knowing that I'm safe and that my family is too." Frisby said.
New data found by Pfizer and BioNTech suggests that the vaccine is less effective against Omicron and other newer variants; however, the booster shot increases protection against the virus and helps prevent severe symptoms.  According to the CDC, about 25% of Americans have received a booster shot, but there is still a large group of Americans who refuse to get both the original vaccine and the booster shot.
"I just wish people would do their research and set aside their differences," Frisby said. "This vaccine is effective and it's been studied. I really encourage everyone to get vaccinated so we can get through this pandemic, and not deal with masks or regulations anymore." 
Senior Kennedy French has also been waiting for the FDA to lower the age requirement for booster shots.  She says that she will do whatever she can to help stop the spread of COVID-19 and keep people safe.  However, she knows she can't control others' choices.
"If you don't want to, that's your decision, but if you get COVID-19 or if you end up getting someone really sick, you suffer the consequences of not doing as much as you could stay safe," French said.
French also works at a grocery store which means she is surrounded by large amounts of people every day.  She believes it makes maintaining her health that much more important.
"I'm surrounded by a lot of people from different places and I have to touch a lot of things that are probably disgusting. I think getting a booster shot is a good thing for me and for society. If you're able to help prevent the spread of COVID-19, why not?" French said.
View Comments (1)
About the Contributor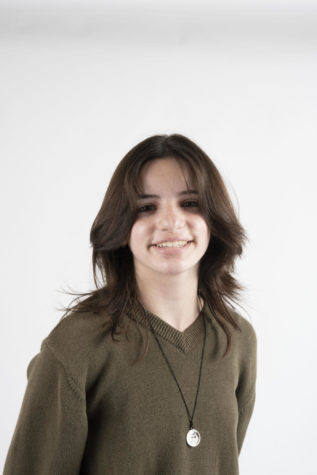 Ella Silberling, Staff Writer
I'm a freshman and a staff writer. I like cats, sleeping, and learning about the world.